Kaplan on discouraging bad players from Overwatch participation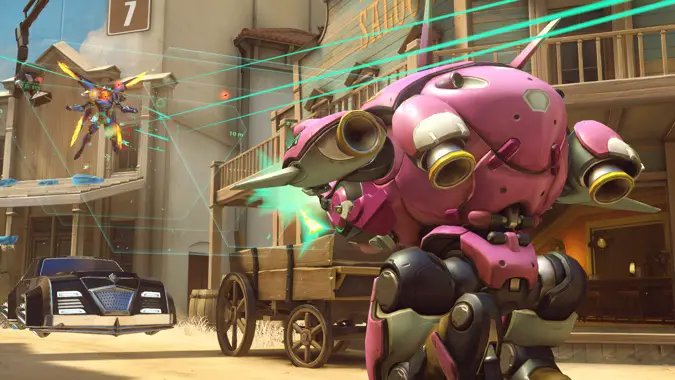 There are some new policies in the works for Overwatch, addressing players that habitually leave matches. A player on the Overwatch forums noted that some games include red labels over players that indicate those players leave matches, and suggested Overwatch incorporate the same thing. Jeff Kaplan replied, and while he noted they would take that suggestion under consideration, he also pointed out there is a new policy in the works.
We'll definitely take the idea into consideration. Our philosophy has been that we would rather not have leavers playing the game at all (especially in Competitive Play). We keep increasing the penalty for leaving and will continue to do so. We're in the process of implementing a new policy which would take into account how many Competitive Seasons you have been banned from and at a certain point, prevent you from playing Competitive ever again.
In addition, the subject of reviewing and banning players that habitually throw matches came up. Kaplan shared his thoughts on the matter, including what they were looking at internally, and how players could help when encountering troublesome teammates.
Definitely. We had a lengthy meeting about this yesterday. We've been doing a lot of research on the problem for months now. We think we have some good solutions. We still need players to help us by reporting people. We do both manual and auto detection on our end, but player reports are the most immediate indicator that point us in the right direction. We also discussed the need for more feedback for the person doing the reporting so it doesn't feel like your report is going into the void.
Overwatch in particular has always been pretty adamant about taking care of problematic players and keeping the game fun to play. Cheating has never been tolerated in the game, and it looks like leaving matches is slowly moving up that priority list as well. While Kaplan didn't have any finalized information about when we'll see that new policy released, it's nice to know that it's in the cards.
But the issue with reporting players is a little more interesting here, because it's something that easily extends to all of Blizzard's titles. Every game has a means of reporting players, but it's never clear if the reporting is actually getting anything done. It's not only discouraging, it also makes players question the point of doing it in the first place. I'm hoping we'll see more on both topics soon — maybe in the next developer update.