WoW
Jun 14, 2017 4:59 pm CT
Wow hotfixes set Artifact Knowledge research at 3 hours and 36 minutes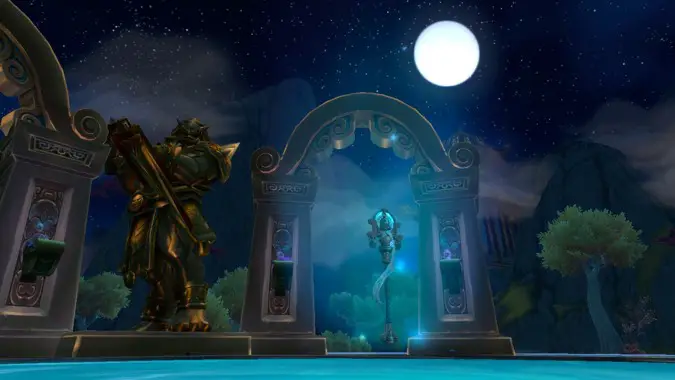 We found out yesterday (to some player consternation) that in 7.2.5 players would be able to research new levels of Artifact Knowledge in "approximately four hours." But today's hotfixes pin research down to a particular time: 3 hours and 36 minutes. That means anyone still leveling up Artifacts should be able to zoom up the ranks (for a certain definition of "zoom," at least).
Of course, that's not the only thing in today's hotfix notes, which include fixes to the Chromie scenario and another batch of PVP class tuning. Read the full hotfix notes below — and get ready to jump into the game to max out any remaining artifacts.
Chromie Scenario
Andorhal: Brother Grigory and Talessah Towhide should cast their full heal spell less often.
In Dragonblight, Chromie is now a very important NPC, well-marked on maps, and player-versus-player activities are forbidden in the area around her.
Class Halls
Artifact Research Notes work order shipments now have a duration of 3 hours and 36 minutes.
(Hotfix in testing) Blood of Sargeras can now be obtained from Class Hall vendors at a price of 5 Blood of Sargeras for 5,000 Order Resources.
Items
(Hotfix in testing) Fixed a bug preventing Mythic Keystone information from displaying properly when linked in chat.
Unseen Predator's Cloak will now correctly increase the Critical Strike chance of Cobra Spit (Spitting Cobra talent) and the Critical Strike chance of the periodic damage from On The Trail (Artifact Trait).
Player versus Player
Corrected an error that was being encountered in the formation of groups for Packed House PvP Brawl.
Rogue

Subtlety

PvP template Agility reduced by 5%.

Shaman

Enhancement

Ascendance reduces the cooldown and Maelstrom cost of Stormstrike by 50% (was 80%) in PvP situations.
Earthen Spike increases the physical and nature damage taken by the target by 20% (was 30%) in PvP situations.

Warlock

Destruction

Shadowburn now causes Cremation damage, as intended.

Warrior

Arms

Mortal Strike damage reduced by 30% in PvP situations.
Rend damage reduced by 15% in PvP situations.
Professions
Obliterum Ash rewards from Patch 7.2.5 crafted items are now similar to rewards from Patch 7.2.0 and earlier.