Diablo previews legendary and set items for the Necromancer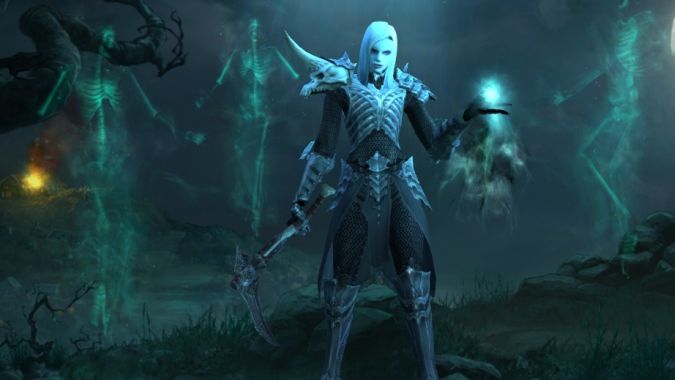 Even though we still have no concrete information about the Rise of Necromancer DLC's pricing or release date, Blizzard seems to be driving towards an impending release regardless: the end of this month. That's the launch date of the next season for Diablo 3 and all signs are pointing to the DLC finally arriving including this new preview showing off the Necromancer's armor sets and legendary items.
There are many options here. If you're a Necromancer who wants to focus on Bone Spear, that option is available. If you prefer being a beefcake with Bone Armor, you can do that. Amass as many skeletons as possible? Have a grisly blast, y'all.
These armor sets and legendary items have been in beta for awhile and players have already dug into their effects and how they work together into builds. You can check out early impressions by Rhykker below:
Diablo 3's Necromancer is still in beta, but will be available for purchase who-knows-when for who-knows-how-much. Brace yourselves, because it's coming soon — or maybe it isn't. Who knows? In the meantime, you can check out our impressions of the new class from our time in beta.