Latest WoW hotfixes remove a short-lived fishing master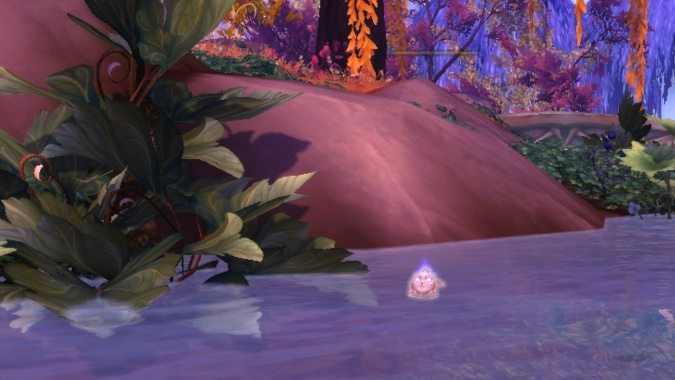 Another day, another round of hotfixes. Unfortunately, today's round includes the removal of the fishing master Ilyssia of the Waters, which also means the datamined fishing bobbers that players have been hunting for quite some time now will remain elusive. Apparently she was not "quite ready for her debut yet," which is as cryptic a reason as I've come to expect from these sorts of hidden secrets.
Other hotfixes include several PVP adjustments, the Timelord title becoming account-wide, and a few more bug fixes. You can check out the full June 15 hotfix notes below:
June 15
Chromie Scenario
The Timelord title is now account-wide.
Nezar'Azret should now only summon adds when in combat.
Dungeons
Corrected an issue where Mythic Keystone completion failed to award an additional piece of loot for beating the timer in some circumstances.
Items
Tome of the Legionfall Magi should no longer notify group members when it is looted.
Mythic Keystones should now display properly when linked in chat.
NPCs
Ilyssia of the Waters should no longer appear in Azsuna. She wasn't quite ready for her debut yet.
Player versus Player
The Gaze of Aman'thul debuff can no longer be removed by player spells.
Druid

Cyclone should now work correctly on all tamed Hunter pets.
Restoration

Template Intellect increased by 5%.

Monk

Windwalker

The stun provided by Heavy-Handed Strikes now correctly matches the increased range of Fists of Fury.

Paladin

Holy

Template Intellect increased by 2%.

Priest

Discipline

Inner Renewal will no longer trigger twice for Shadow Covenant.

Holy

Template Intellect increased by 2%.

Shaman

Restoration

Template Intellect increased by 2%.

Warlock

Affliction

Nightfall will correctly be consumed when casting Seed of Corruption
Unstable Affliction's dispel backlash can no longer be reflected or grounded.
Quests
Auctioneer Xifa should no longer evade attempted assassination for "Hiding in Plain Sight".
Spellbook
Brawn (Tauren racial trait) and Might of the Mountain (Dwarf racial trait) now appear correctly in the spellbook.