Blizzard's behind the scenes look at Riddle of the Mind-Seekers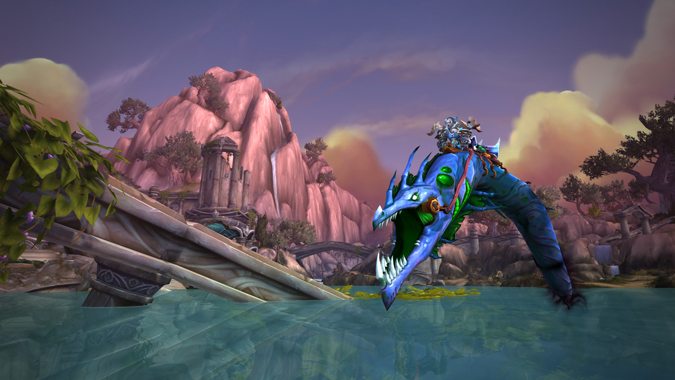 You may or may not already have a Riddler's Mind-Worm mount of your own. But in case you missed it, Blizzard put in a big mystery with Legion's patch 7.2. Now that players have finally figured it out, they're spilling the beans on how and why they did it. The Riddle of the Mind-Seekers was essentially a very elaborate Easter Egg meets scavenger hunt. The solution was based off of clues linked to and hidden inside World of Warcraft Chronicle Vol. 1.
Clever players came together — eventually a collective of over 10,000 of them, on a special Discord server — to solve the puzzle. The riddle itself started out as a way to implement a cool mount that was dreamed up while developing the 7.2 Class Mounts. The Riddler's Mind-Worm didn't quite fit with any class, but seemed too interesting not to add. So if it wasn't to be a class mount, how would the WoW dev team make it a part of the game?
The answer became the Riddle of the Mind-Seekers. Players literally scoured Azeroth entire for clues scattered in isolated locations, keyed to a map of the cosmos contained with Chronicle, and various lore clues on the notes discovered. It's interesting to me that Blizzard didn't anticipate that a large community would come together and use brute force trial and error to essentially check as many possibilities as possible.
If you want to read more about the process of creating the Riddle and how players solved it, check out the post on the official site.