Did you pre-order an Overwatch hoodie?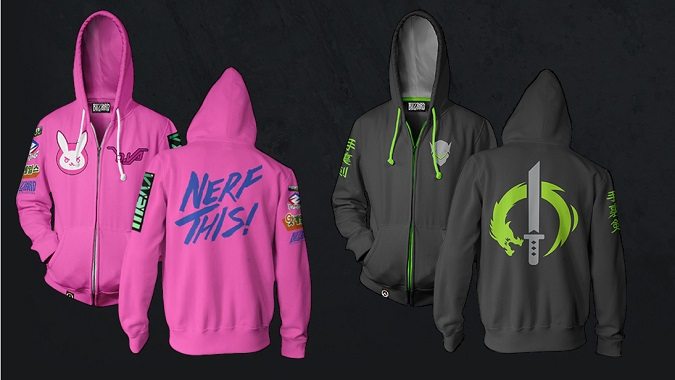 Yesterday, pre-orders opened for JINX's upcoming Overwatch hoodies — hoodies that look pretty dang awesome. Unfortunately, they're only in limited supply for now, which means it might be hard to nab one if you haven't pre-ordered yet. As of this writing, it appears that they can still be pre-ordered, but JINX's site went down earlier when the pre-orders first went live and some folks compared it to trying to buy BlizzCon tickets. In other words, they seem popular.
As cool and popular as these hoodies are, however, I won't be pre-ordering any of them just yet — I will be one of the folks waiting until 2018 brings the other heroes' hoodies into the fold. My specific persona can only really be encapsulated by Reaper, who, sadly, is not part of this initial batch of hoodies.
I will say, the Genji hoodie is enticing. It certainly represents that inner part of me that always needs healing, and the colors are kinda my thing too. But I want to at least see Reaper's hoodie — if not the whole roster — before I order one of these.
How about you, though? Did you pre-order one of the Overwatch hoodies? Next year? Never ever? Which hero is your particular cup of hoodie tea?