Earn double gold in Hearthstone's Midsummer Fire Festival event, insects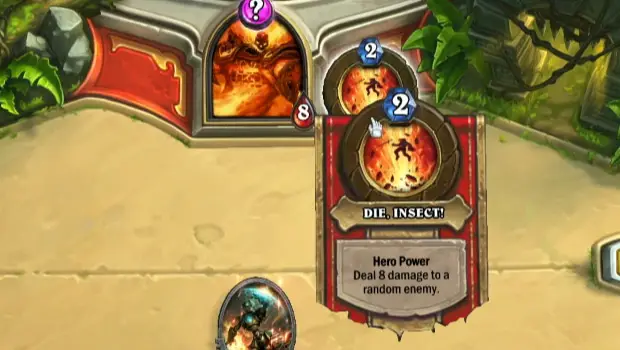 Ragnaros is about to heat things up this summer during Hearthstone's Midsummer Fire Festival. Starting today, completing quests will reward double the usual gold. I've been letting my quests languish so this is a good incentive for me to get back into the game and clear out that quest queue. The festival just kicked off and is due to last for two weeks,  so you have plenty of time to rake in the cash.
It's time for hottest festival of the summer! THE MIDSUMMER FIRE FESTIVAL has begun! https://t.co/Hxw5PC4mna pic.twitter.com/WtpmYN5r59

— Hearthstone (@PlayHearthstone) July 5, 2017
In addition to the bonus gold, there's a brand new brawl featuring Ragnaros and Mini-Ragnaros. I'll just let Ragnaros introduce it himself.
IT IS I, RAGNAROS THE FIRELORD, AND IT IS TIME TO PARTY, INSECTS. THE MIDSUMMER FIRE FESTIVAL BEGINS TOMORROW, AND YOU WILL CELEBRATE IN MY HONOR.
I HAVE MADE ARRANGEMENTS:
THERE WILL BE A SPECIAL TAVERN BRAWL FEATURING ME, AND ALSO SMALLER ME.
YOUR EXPRESSIONS OF AMAZEMENT WILL BE AS EXPLOSIVE AS MY DANCE MOVES.
NOT IMPRESSED YET, INSECTS?
AT MY PARTY YOU WILL ALSO EARN DOUBLE GOLD WHEN COMPLETING QUESTS.
THE MIDSUMMER FIRE FESTIVAL BEGINS JULY 5.
DO NOT MISS IT!
BY FIRE (FESTIVAL) BE ENTERTAINED!