BlizzCon 2017 tickets are sold out
Updated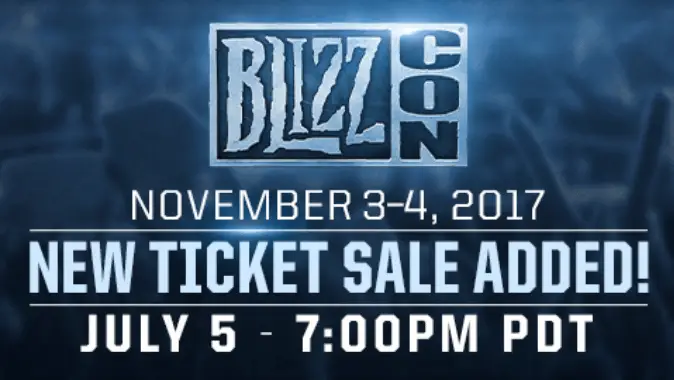 Update: Sorry, everyone, but BlizzCon tickets for the year are gone. But if you don't get a ticket, don't panic. You can always hit up the LF BlizzCon ticket market to buy tickets from someone else. Tickets are sold at retail price, so there's none of the upcharge you might find if you bought tickets elsewhere.  But even if you grab a ticket from LF BlizzCon, you only have a little more time: ticketholder names have to be entered by July 14.
It's almost your last chance to snag tickets for BlizzCon 2017. By now, you should have your Universe account set up and have all of your information ready — especially your credit card, as tickets go for a hefty $199 each — to enter as soon as you get to the purchase screen. If you aren't sure what you need, we have a list.
Tickets are on sale tonight at 7pm PDT / 8pm MDT / 9pm CDT / 10pm EDT.
So if you're hunting for tickets, head to Universe now and get your clicking fingers ready. Good luck, ticket shoppers!