Are you prepared to buy your BlizzCon 2017 tickets?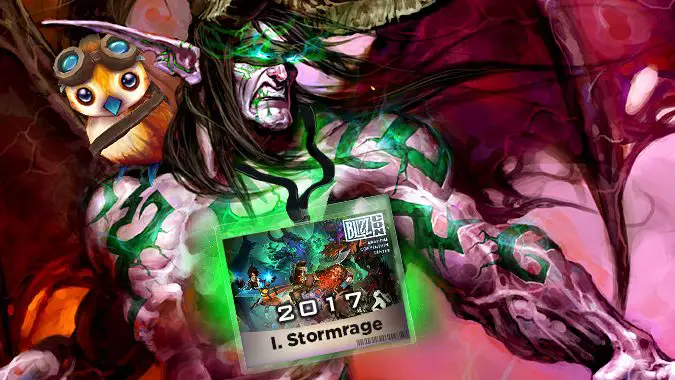 BlizzCon 2017 is still way off on the horizon — November 3 – 4 this year — but BlizzCon ticket sale season is here. Just like last year, tickets cost $199 each, which includes your ticket, virtual ticket, and goodie bag. The last batch of tickets goes on sale this week:
Wednesday, July 5 at 7pm PDT
All tickets are purchased through Universe, which you'll be familiar with if you've bought tickets before. And though there's a limited supply of tickets, we have a few tips to help you get yours.
Create your Universe account
Before the BlizzCon tickets go on sale, you can go to the Universe.com front page and create an account. You won't be able to put in your credit card information just yet, but at least you can get your account set up out of the way.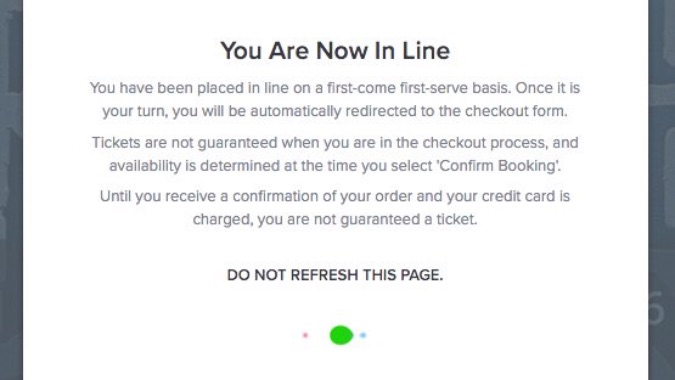 Get in the login ticket queue
At the appointed hour, log in to your Universe account and head to the BlizzCon ticketing page. Click the GET TICKETS button to join the ticket queue. Don't click reload, back, or anything else — you just have to wait it out.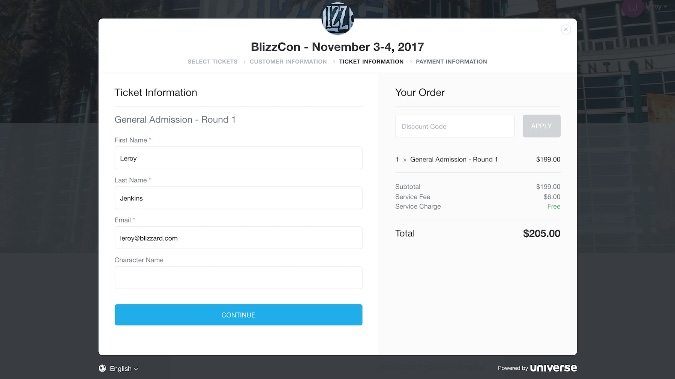 Have your information ready
Every second counts when you're buying tickets. And, trust us, you aren't going to have time to search through your wallet to get your credit card when tickets go on sale. When you get through the queue, you'll need to:
Select the number of tickets you want, up to four.
Log in or create an account if you haven't already — but if you didn't do this in advance, taking the time to do it now is likely to lose your tickets.
Enter the information for each ticketholder. If you're buying multiple tickets, we recommend entering your information for each to speed through the shopping process — you can change the info later, through July 14.
Enter your credit card information, including card number, expiration date, and security code.
Ticket availability will be checked after you enter all your info and click the CONFIRM BOOKING button, so be ready to type fast.
Now you're ready to buy!
The next batch of BlizzCon tickets goes on sale this weekend, so set up you Universe account now and head to the BlizzCon ticket purchase page before the sale starts.