Overwatch Season 5 ends August 28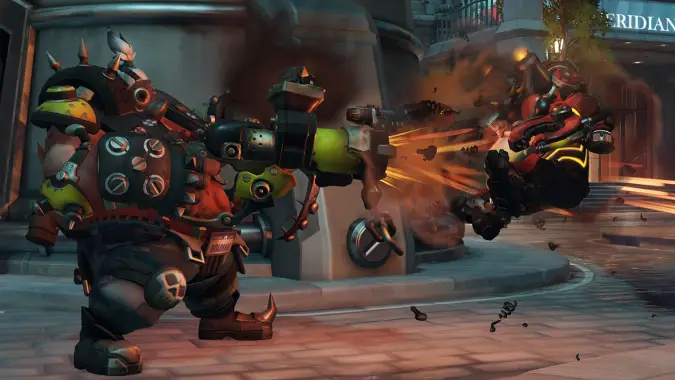 If you've been holding off on Competitive Mode in Overwatch, you'd best get started on it soon. The 5th Season of Competitive Play for Overwatch will be coming to an end on August 28th, just over two weeks from now, at 5:oo p.m. Pacific. As with all Seasons, there are rewards to be had if you've completed your placement matches.
For most people, those rewards will likely be limited to the exclusive Season 5 spray and player icon — which are earned simply for doing all 10 placements matches — as well as a set amount of Competitive Points, depending on where your placement matches landed you. Players in the Top 500 for their particular platform and region will also receive an additional icon and animated spray for their achievement.
But let's be real, most people want to know how many Competitive Points they'll be getting. Thankfully, Lylirra broke it down for us over on the forums:
SR 1-1499 (Bronze): 
100 CP
SR 1500-1999 (Silver):
 200 CP
SR 2000-2499 (Gold):
 400 CP
SR 2500-2999 (Platinum):
 800 CP
SR 3000-3499 (Diamond): 
1200 CP
SR 3500-3999 (Master): 
2000 CP
SR 4000-5000 (Grandmaster): 
3000 CP
Keep in mind, each hero's golden weapon costs 3,000 CP, which means all but Grandmaster players will have to have earned Competitive Points outside of the end-of-Season reward to purchase one. However, Competitive Points do rollover each Season (albeit with a hard cap of 6,000), so you can take your time getting to that 3,000 CP mark if you prefer.
Lastly, don't forget that Copa Lucioball was added for this year's Summar Games event, and it rewards CP for each win. The amount is pretty small — I've been getting 4 CP each win — but it can add up, and might be a lot less stressful for you than normal Competitive Play. Whichever your preferred method of point accrual, you have until August 28 to keep climbing the ranks. Good luck!