Overwatch Summer Games return with more Lucioball, more skins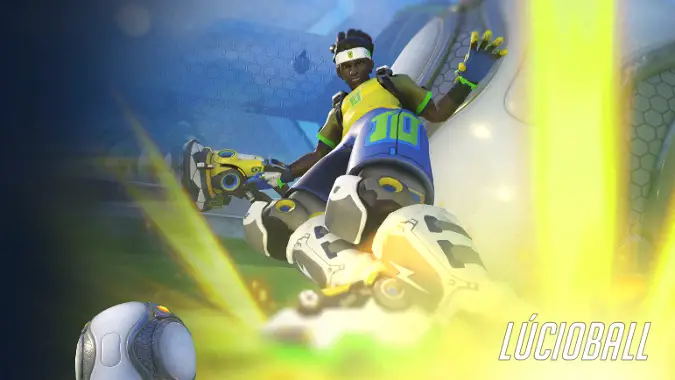 In the heat of summer, the Overwatch team is encouraging you to stay inside and play some Lucioball: the 2017 Summer Games kick off next week on August 8. Though Jeff Kaplan said he didn't want to "spoil it all," he did say there will be a selection of brand new skins including Junkrat, Mercy, Widowmaker, and McCree. And what about Roadhog?  "Roadhog… I'm sorry, Roadhog is not getting anything, that's just me being silly." Ouch.
But I'm sure you're all wondering about the skins the RNG gods denied you last year. Good news! They're all coming back this year and you can buy them with credits so you'll be able to fill out your collection with anything you missed. The best news of all is that they'll be available at reduced cost that match regular loot box prices. Last year's summer legendary skins will cost 1,000 credits, epics will cost 250 credits, and rares will cost 75 credits. The new skins are pricier, as is the standard for event skins, at 3,000 credits, 750 credits, and 250 credits, respectively.
Then there's everyone's favorite summer activity, Lucioball, which comes with a few changes:
You can no longer boop enemy players
Lucio has a new ultimate which makes him move faster, jump higher, and boop the ball more quickly
There's now a Sydney stadium in addition to the Rio stadium
To top it off, there's a new competitive version of Lucioball: Copa Lucioball, which lets you test your Lucioball skills against your fellow players. If you play 10 competitive matches, you'll get a special spray, and those who rank in the top 500 players in their region will get an additional spray.
For all the details — or just for the joy of watching Jeff Kaplan talk — check out the developer update video below.