Copa Lucioball will award you with Competitive Points in Overwatch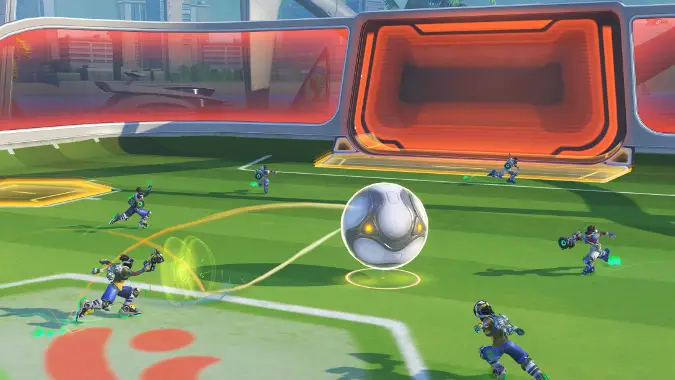 Lucioball — Overwatch's version of Rocket League — makes its triumphant return this week, and it will be bringing a few changes along with it. But in addition to the changes we knew about (thanks to Jeff from the Overwatch team's recent developer update) it looks like there will be one more change that should satisfy a lot of players: Copa Lucioball (i.e., Competitive Lucioball) will reward Competitive Points.
This news comes courtesy of the Overwatch Twitter account, which also notes that the amount of Competitive Points received will be different (read: lower) than the amount awarded from normal Competitive matches:
Yes! The amount will be different, though, as games are shorter than traditional Competitive Play gamemodes.

— Overwatch (@PlayOverwatch) August 3, 2017
So far, responses on both Twitter and Reddit seem to be overwhelmingly positive. For those who normally earn CP through Competitive Mode, this is an alternative way to earn those sleek, golden weapon variants without dealing with toxicity or general frustrations that occur from normal Competitive play. For others who don't usually take part in Competitive play, it'll be a way to earn CP without worrying about the pressure that normally comes with Competitive play.
Several are hoping that this mode sticks around after the Summer Games ends, both because Lucioball is h*ckin' fun and because an alternative way of earning CP is very welcome. But even if Lucioball itself doesn't stay, there's still hope that this is an experiment in adding different ways to earn CP. Maybe we'll see an Arcade Mode game that ups the stakes — and the rewards? Or perhaps we'll see an all-new mode with competitive variants of 3v3 or some other game type.
Time will tell, but for now, I'm looking forward to seeing exactly how lucrative Lucioball is for CP farming. More of this, please, Overwatch team!