WoW
Aug 25, 2017 5:00 pm CT
Check out what to expect on Tuesday with Blizzard's patch 7.3 survival guide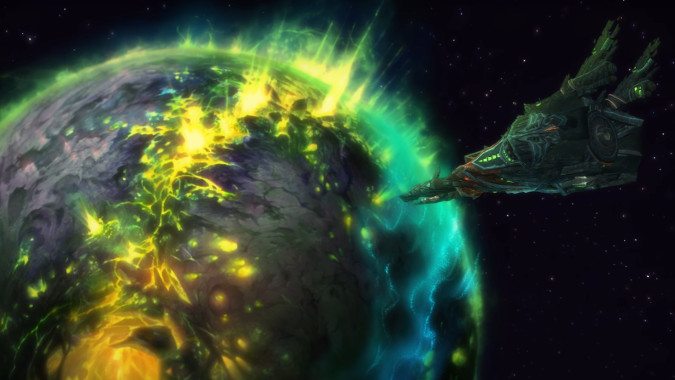 If you're wondering what you're going to be doing once patch 7.3 drops, Blizzard has you covered. Watching this video from the fine folks at Blizzard will explain how to get to Argus, how to upgrade your Artifact relics, how to find and close Invasion Points and fight the upcoming World Bosses, and a lot more besides. Narrated by CM Lore, it does a thorough job of running through what you can expect next week.
One thing the video makes clear is that this is a huge patch. It's essentially as if they dropped the Isle of Thunder, Timeless Isle and Tanaan Jungle at the same time. This is alongside a new five player dungeon, new raid. On top of that, they added a ton of new content as well. There are some surprises in this video — I didn't know about the special reason to visit Tempest Keep, for example. And I'm interested in how Invasion Points work, because they sound a lot like Nephalem Rifts and Greater Rifts. I've been playing a lot of Diablo 3 lately, so I definitely want some of that.
But as the video outlines, a ton is coming. Wandering elites, rare treasure caches, three zones to explore, the Netherlight Crucible, tons of lore bombs, a new dungeon and more. Thankfully we have videos like this one to help us make a little sense out of our trip to Argus. Getting to see Velen lead an assault on Argus and taking part in that monumental battle is huge. It's been in the background of World of Warcraft for years and now we're finally going to get to go do it.