WoW
Aug 29, 2017 11:43 am CT
Nightfallen rep gating removed from Suramar campaign in latest WoW hotfixes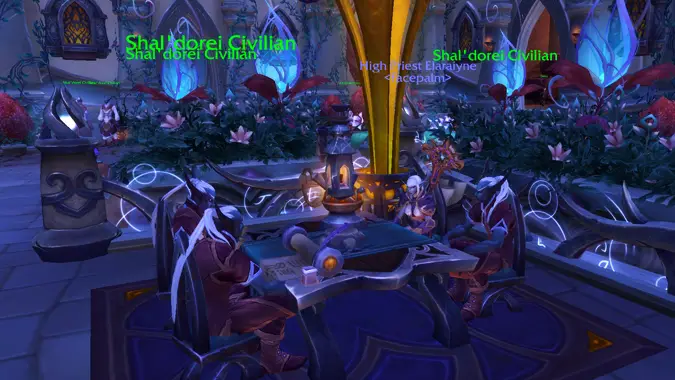 Patch 7.3 came up this morning, far ahead of the scheduled end time, and we've already received some quality-of-life hotfixes that will make things much easier for alts. The Nightfallen reputation requirements have been removed from the Suramar campaign, which means you won't be delayed or have to wait while going through on alts. The full campaign is a huge source of Artifact Power, especially now that everyone will be at Artifact Knowledge 41, so get going if you haven't done it yet.
Also included in the hotfixes are a round of PVP adjustments and bug fixes for Hunters on Fallen Avatar in Tomb of Sargeras, as well as a minor fix for Protection Paladins who didn't receive credit for some steps in the "Shrine of the Truthguard" scenario.
Check out the full hotfixes below:
Hotfixes
Dungeons and Raids
Tomb of Sargeras

Fallen Avatar

Fixed a bug that prevented Explosive Shot and Stampede from correctly dealing damage to Fallen Avatar.
Player versus Player
Demon Hunter

Havoc

PvP template Stamina reduced by 5%.

Demon Hunter

Vengeance

Demonic Trample now provides a 50% movement speed increase while carrying a Flag in battlegrounds (was 100%).

Death Knight

Frost

PvP template Stamina reduced by 7%.

Death Knight

Unholy

PvP template Stamina reduced by 7%.

Mage

Frost

Chilled to the Core increases Frost damage by 10% in PvP situations (was 20%).

Warrior

Arms

PvP template stamina reduced by 5%.

Fury

PvP template stamina increased by 3%.
Quests
Nightfallen requirements removed from several Suramar quests, making it possible to complete the Suramar campaign without reputation gates.
Protection Paladins who obtained Truthguard without receiving credit for taking the hippogryph to Stormheim should now receive credit for doing so when they re-enter the "Shrine of the Truthguard" scenario.