News
Aug 30, 2017 6:00 pm CT
Video on comprehensive lore of Destiny will get you all caught up for Destiny 2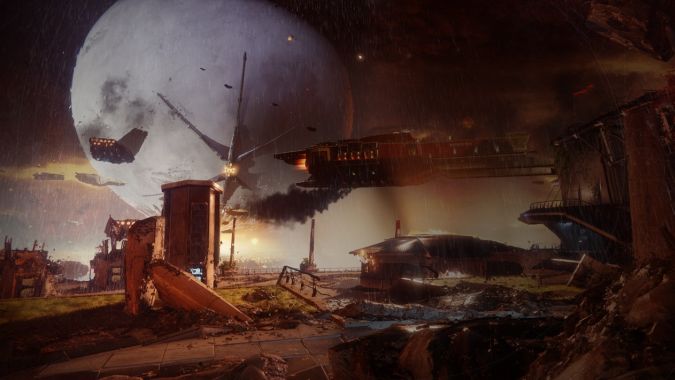 As you may have heard, Destiny 2 is not only on the Blizzard Battle.net Launcher but is also currently in open beta (which may or may not be extended). For a lot of people like myself, the original Destiny wasn't something that caused more than a few blips on the radar due to its console exclusivity. That's changed now, however, since Destiny 2 will be coming to PC.
Of course, this means that anyone in the same position as I am will have no idea what the story is going into the second title. Thankfully, anyone concerned about the lore  — of which there is a surprisingly large amount — can get caught up thanks to a video uploaded by "My name is Byf." Now, the video is an hour-and-a-half long, but it seriously covers everything lore junkies will want to know before hopping into Destiny 2.
And even if you have played the first Destiny, the video is a great collection of all the lore tidbits you may have missed. See, somewhat similar to Overwatch, a lot of the deeper lore was explained out-of-game or via Grimoire Cards — i.e., not by actually playing through the game's main story. Again, it's long, but totally worth the time investment for anyone who loves knowing a game's lore.
Some of it sounds like fairly standard sci-fi fare — humankind finally went to outer space, this led to a Utopian-like era considered to be the height up humanity, and then a bad guy showed up and mucked it all up — but the smaller-picture stuff is what's more important anyhow. It's more than can be summarized quickly here, but if you have any interest in Destiny 2 (or just feel up for some good ol' sci-fi lore), check the video out when you have some time.
Having first played through the beta's intro experience and then diving into the lore, I can say that there are absolutely some things in Destiny 2's story that will be lost on you without some prior knowledge. And, seriously, who doesn't love sci-fi lore?