Don't panic, because the Overwatch basketball nerf is a bug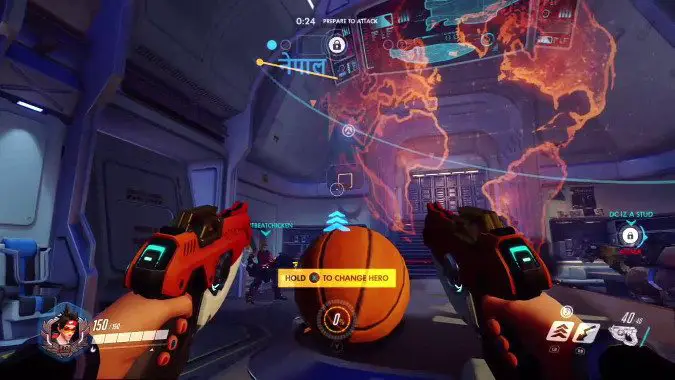 If you, like many, are a fan of Overwatch you probably know about basketballs.
Basically, several maps start you off in a room with basketballs and a basketball hoop. Many players like to mess around and punch or shoot the basketballs. Some even like to actually shoot the basketballs, not with their various guns, but actually at the hoop in the starting room. And until recently this was all well and good, with many players even making videos of their hoop shooting skills. No one was going to confuse Overwatch with the latest NBA 2k- game (I believe we're up to 2k18, or 2018 as we squares express years) but it was a fun little bit of game world interaction that helped make Overwatch feel more alive and real.
Until recently, when players noted you couldn't do it anymore. This seemed like a regrettable change, one that takes a little bit of that open eyed wonder out of the equation. But fear not, because Jeff from the Overwatch team is here to reassure you, this is just a bug.
The basketball should be back to normal when the Junkertown patch goes live.
It should be fixed on the PTR now…
So there you have it. As soon as the Junkertown patch goes live (and since it's on the PTR right now, if you need to hop on and reassure yourself) you'll be able to sink free throws before zipping off to shoot people in team based combat. I honestly think this does matter and is worth developer time to fix, because it informs the feel of the whole game — getting to do silly but cool side things like knock basketballs around and even try and throw some through the hoop makes the game feel more inhabited, more a real place and less a sandbox to shoot up.