Behind the scenes look at the making of Mei's Rise and Shine cinematic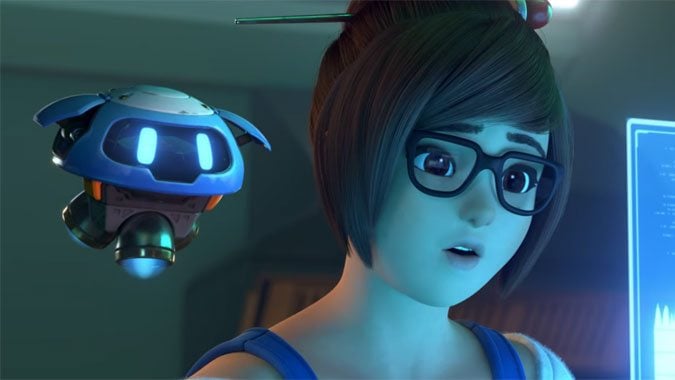 Gamescom has come and gone and now we're well on the road to BlizzCon. But one thing we can't forget is that we got a heck of a sweet cinematic in Rise and Shine. The short focuses on Mei and how she went from ecological researcher to one of the Overwatch setting's heroes. Blizzard gave us an extra treat and released a behind the scenes look into the process of making the video.
One of the things I liked about this video was how it laid out that the cinematic shorts are the main way to deliver Overwatch's story to players and fans. Sometimes it feels to me like Blizzard has managed to nail what Square was trying back in the 90's and 2000's with Final Fantasy. They're providing expansive worlds for their games to inhabit via outside media like this. But Square made Final Fantasy The Spirits Within, which didn't really have much to do with any game (and which, despite influencing Mass Effect in terms of its art design, didn't really do much else). Blizzard has instead wisely focused on these shorts which don't try to do too much. They very much inform and reflect the world these characters live in.
It's also really worthwhile to see a focus on a cinematic where the stakes are more personal. They're still life and death. Mei is the last survivor and if she doesn't find a way out will die herself. But they're also far less rooted in explosions or shootouts or battles. Mei's struggle here is with the place and time she finds herself in.  Her perseverance and determination in the face of steadily worsening odds is the triumph, not beating someone up. It's a new direction for Blizzard's storytelling. In a way it's very much of a piece with Bastion's short, and I enjoy that.
If you're down for listening to what the team was going for, here you go, the behind the scenes of Mei's 'Rise and Shine' short.