Another week and another free hero rotation in Heroes of the Storm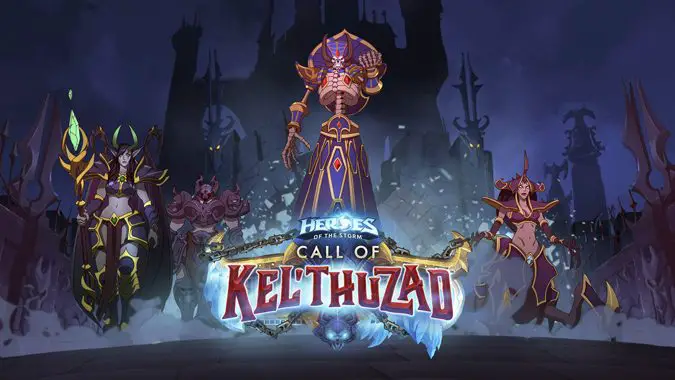 While the Call of Kel'Thuzad event and ranked season 3 are ongoing, there's nothing new in the Heroes of the Storm this week to get excited about. (Though now that I've written that, we'll see how long it takes Blizzard to prove it wrong. That's the risk you run when you put things like this in words.) But that doesn't mean there isn't fun to be had and glory to be won in the Nexus, whether you're doing Kel'Thuzad's bidding or just logging on to crush your enemies.
And as with any new week in the Nexus, we have a new free hero rotations, set of sales, and brawl. Check 'em out below — and then we'll see you in-game.
Hero rotation
Malfurion
Valla
Gazlowe
Johanna
Thrall
Dehaka
Anub'arak
Auriel
Lunara
Leoric
Zeratul (Slot unlocked at Player Level 5)
Tracer (Slot unlocked at Player Level 10)
Abathur (Slot unlocked at Player Level 15)
Garrosh (Slot unlocked at Player Level 20)
Hero sales
Valeera: 375 Gems
Tychu: 250 Gems
Xul: 375 Gems
Featured items
Demon Hunter Valeera skin
Vespene Queen of Ghosts Kerrigan skin
Bone Necromaster Xul skin
Highlord Alarak skin
Marshal Raynor skin
Iron Spellbreaker Johanna skin
Cursed Hunter Greymane skin
Toxic Emberlord Zul'jin skin
Bluefish Landwalker Murky skin
Frozen Crimson Hare mount
Saddled Battle Beast mount
Hellboar mount
Weekly brawl