A new free rotation lands in Heroes, but the excitement is all on the PTR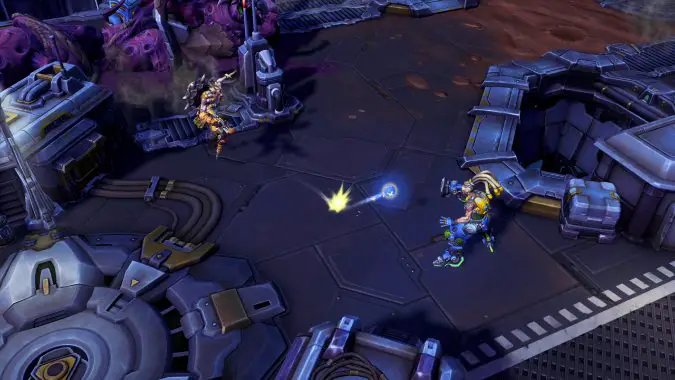 Sure, we have another free hero rotation arriving in the Nexus this week — just like every other week — but the real fun is on the PTR. Junkrat, a Hallow's End event, and plenty of nerfs went live on the test realm yesterday, which means we're likely to see them all live next week.
As ever, the Heroes team has done a solid job of making the Heroes of the Storm iteration of a character match the original gameplay, so it's no surprise that Junkrat is all about causing chaos across the battlefield.
In short: Junkrat looks like a lot of fun and you can look forward to meeting him in person next week. In the meanwhile, let's check out this week's Heroes rotations.
Free hero rotation
Li Li
ETC
Zagara
Butcher
Kael'thas
Artanis
Cassia
Kharazim
Tyrael
Lunara
Zarya (Slot unlocked at Player Level 5)
Varian (Slot unlocked at Player Level 10)
Probius (Slot unlocked at Player Level 15)
Kel'Thuzad (Slot unlocked at Player Level 20)
Hero sales
Auriel: 375 Gems
Chromie: 375 Gems
Featured items
Twilight Archangel Auriel skin
Fel Queen Chromie skin
Shadow Council Gul'dan skin
Merciful Lt. Morales skin
Stormbot Kael'thas skin
Neo Star Queen Li-Ming skin
High Elf Tyrande skin
Lil' Ragnaros skin
Platinum Tyrael's Charger mount
Butcher's Beast mount
Weekly brawl