WoW
Oct 12, 2017 3:00 pm CT
New series Fine Art of Fan Art features artist Thomas Karlsson in first episode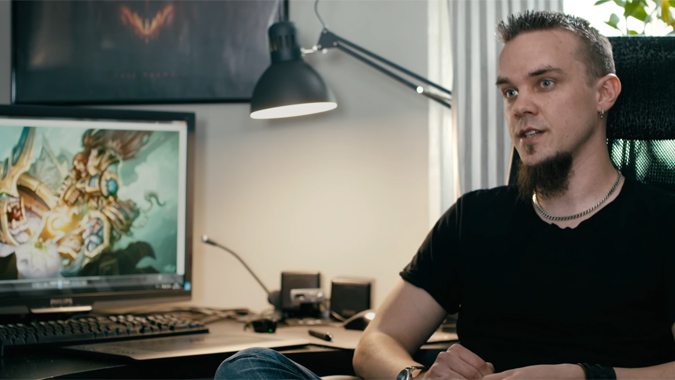 Blizzard has just introduced a new video series focusing on the World of Warcraft community — specifically, the fan art community. In Fine Art of Fan Art, each episode features a different community artist. Episode 1 takes a look at the work of Swedish artist Thomas Karlsson. In the video, Thomas talks about his background as an artist and his influences. In between, he puts together an incredible piece of art featuring Varian Wrynn.
You know, I like to dabble in art every now and again. But it's just that — dabbling — it's nothing that could ever be mistaken for professional-level art. The stuff that fan artists routinely put out on a regular basis just blows me away. There are moments every now and again when I'm looking at various pieces and finding myself having to look up whether or not a piece is fan art, or official concept art. Because it's just that good. But what I really appreciate about this series is that you get to see Thomas' process here. It goes all the way from line art to final touches.
I love behind-the-scenes videos like this — and I really appreciate Blizzard highlighting the community. Fan artists are some of the hardest working, most devoted fans out there. It's nice to see some artists getting a chance to shine in the spotlight. While we don't know how many episodes Blizzard will be producing, I'm still happy to watch and see where this series goes from here. Watch the video for Thomas' story, and keep your eyes peeled for future episodes with more artists, and more gorgeous works of art.