News
Oct 17, 2017 10:00 am CT
Blizzard's annual Halloween pumpkin carving contest has begun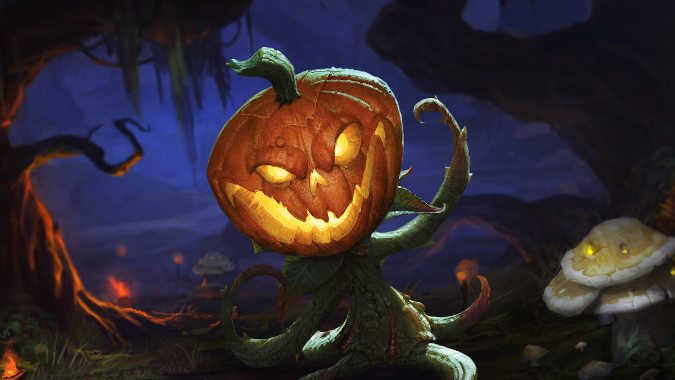 We're in the season of spooks and Blizzard is getting festive once again with its annual Halloween Pumpkin Carving Contest. However, you don't have much time: if you want to enter this year's contest, you only have until October 25 to submit your pumpkin. Make sure you peruse the official rules to confirm your eligibility, and don't miss these tips straight from Blizzard:
Pumpkin Submission Tips
The winning entries will display high levels of originality, craftsmanship, and possibly humor.
Your pumpkin must be lit up by a candle or other light source in your photo entry. You should include another photo of the pumpkin unlit.
Pumpkins must be related to the Blizzard game universes.
Try to take the best picture possible, as picture quality helps make a good impression on the judges.
Make sure you tell us what the pumpkin is supposed to be in the caption, just in case it's not clear.
Five winners will each receive $60 (USD) in their Blizzard Balance. Not the most stunning prize in the world for the time and effort involved in carving a mastercraft pumpkin, but the fun of it is worth something, right?
Whether or not you intend to enter the contest, it's worth looking at winners from years past. Some of them are truly impressive, while others … okay, still really impressive, but I could do without the Night Elf Mohawk being immortalized for all time.