BlizzCon's collectible pins and how to trade them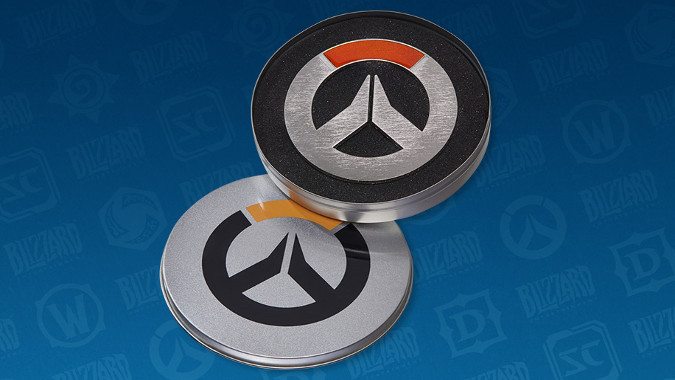 Having never gone to BlizzCon — next year, I swear I'm doing this somehow — I've never experienced the various activities and interactions the convention has to offer. For example, I didn't know anything about the idea of collectible Blizzard pins, much less that people trade them at BlizzCon. But now I do.
Something like pin trading is what makes BlizzCon so special — there are opportunities to do the most interesting things. They're up to Series 4 of these things, and people who get more than one of, say, Anduin Wrynn can go to the Darkmoon Faire at the convention and say, "Hey, anyone got a Widowmaker, I have like six Anduins I don't need" and people just trade them.
I love this. I love that this entire concept exists. I'm so excited about the idea of a Hanzo pin, but man, there's also a Nemsy Necrofizzle pin! A cute Gnome Warlock who rides a heap of bog monster around? I need this in my life, and I'm the type of person who would trade six Necromancer pins for a single Nemsy pin.
But of course, there are more than I've mentioned above — this year's pins are Widowmaker, Hanzo, Genji, Mercy, Sombra, Anduin Wrynn, Samuro, a Diablo Necromancer, Alarak, and Nemsy Necrofizzle. Each of them comes in a standard, colored-in version and a gold-sculpted variant. There's a random chance of getting any of them when you pick up a pin pack — which you can buy the packs from the gear store — which means there are 20 to collect in total.
Really, that's why trading at BlizzCon is so cool. Maybe you're hunting for that Samuro pin but all you keep getting is Alarak. Maybe someone else has like 16 Samuro pins but not a single Alarak. Bing bang boom, you guys can trade and both leave the deal happy.
There's a lot more than just the collectible pin sets, though — you can also buy a whole host of pins that aren't random (and therefore don't require trading). Take a look at the different pin types:
Commemorative esports pins
Overwatch Cute But Deadly collection pins
Hearthstone Power Core Card Back Collector's Edition Pin (limited edition — 3,000 total)
Overwatch Pachimari Collector's Edition Pin (limited edition — 5,000 total)
A very rare D.Va Oversized Character Pin (limited edition — 2,000 total)
Even rarer, the Overwatch Oversized Logo Pin (~1,500 total)
The limited-edition pins do not appear to be in the Gear Store — which means if you want them, you have to get them at the Darkmoon Faire at BlizzCon itself. Hopefully everyone can get that one pin they really want, and also have fun to boot!