StarCraft 2 introduces new Ladder Maps for Season 4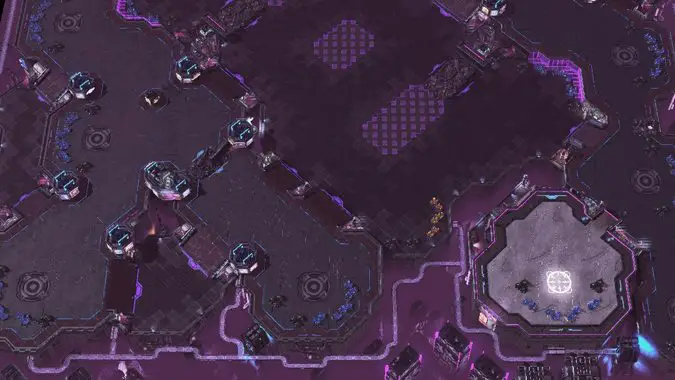 Starcraft 2 will be getting a variety of new maps for the map pool when the Season 4 Ladder starts for 2017. But just in case you can't wait for Season 4 to start playing around with the new maps, you're in luck. All of the maps will be available to test in the Custom Games section of Multiplayer soon.
Four new Individual 1v1 Maps are available, each with their own unique twists.
Blackpink: A macro-style map from the most recent Team Liquid Map Contest with many ramps and pathways.
Catalyst: A standard-style map with chokes and high ground areas.
Neon Violet Square: An experimental macro-style map with "interesting features" and pathing restrictions.
Battle on the Boardwalk: A Rush-style map with paths to bases and starting locations.
Three new Team Maps are set for release as well.
2v2: Seeds of Aiur: Features narrow paths that focus battle to the center.
3v3: Burried Caverns: Includes a single path for attacking. You can clear rocks for additional paths.
4v4: Forgotten Sanctuary: Players work with their allies to control shared resources in the center.
For more information on the selection of maps chosen for Season 4, check out the official post. They include small tidbits about how the maps can play out. Take a look at detailed images for each map to see what they'll look like in the game. The maps all seem to feature choke points or movement designed to make armies clash in certain areas and create interesting battles. If you're curious how Blizzard designs maps like these in the first place and how they choose which maps to feature in the ladder pool, Blizzard shared some of their map development strategy in a post.