Will you be playing Destiny 2 on PC today?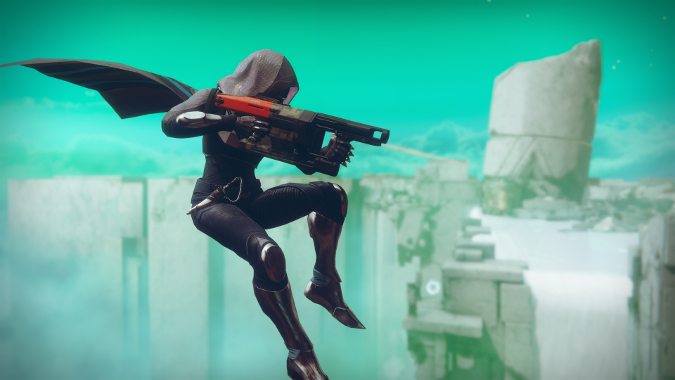 Destiny 2 launches on PC today, and while it isn't a game developed by Blizzard Entertainment, it is a game that appears on Blizzard's launcher. Therefore, we must ask: will you be playing Destiny 2 today?
Personally, I'll at least give it a whirl. Considering I was able to purchase the game with my Blizzard Balance, I saw no reason why I shouldn't pick it up. While I enjoy shooters, I'm not a big fan of competitive shooters, so something like Destiny 2 seems more my style than Blizzard's own Overwatch. Then again, even though the game is already out on console, I barely know anything about it. I know it's a vaguely class-based, MMO-style game, but beyond that? I'm content with everything else being a surprise, for better or worse. If the game doesn't keep my interest, no harm done.
The game's console version seems to have favorable reviews on Metacritic, though I don't know how well a person can review an MMO-style game. User reviews aren't quite as positive, but frankly, looking at aggregated reviews at-a-glance is a crapshoot. Unfortunately, baseless screaming is equally as likely as legitimate grievances, so you might as well do your own research rather than glancing at a number. Will I be doing my research? Heck no, G.I. Joe. I'm going to dive in and hope for the best.
How 'bout you? Is Destiny 2 in your near future?