Celebrate Halloween with Overwatch pumpkin stencils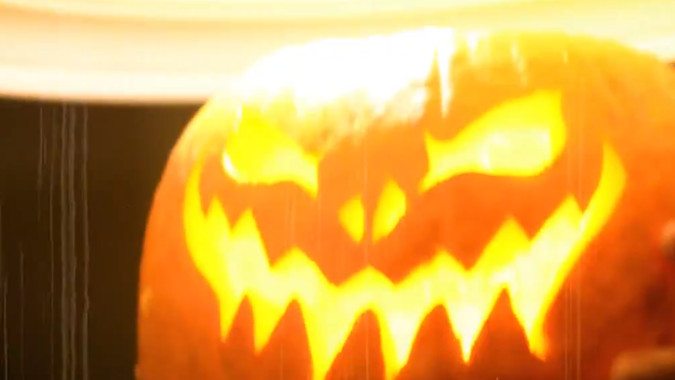 Do you like carving pumpkins for Halloween? I like the actual carving part. I'm not so big on the cutting the thing open and scooping out its innards, but I like pumpkin pie so I tolerate it with all grace. However, this year the folks at Blizzard have been feeling inspired by their Halloween Terror event over in Overwatch. They've decided to provide these ghoulish stencils to help you carve your own Overwatch themed Halloween creations.
Yes, it's true — now you too can create bizarre and twisted monstrosities out of pumpkins just like Dr. Junkenstein himself. Except yours will be made out of pumpkins. And will have candles in them. And hopefully yours won't terrorize any villages with an army of zomnics. Look, it's a holiday celebration here, you're not supposed to actually menace anyone with these. Just get out there and make a cool jack'o'lantern already.
There are a lot of options to choose from. I personally think the Pachimari Ghost and Vampire are the best ones, but there's multiple flavors of Reaper mask — classic, Vampire and pumpkin head versions. There's an awesome Reinhardt in profile, an awesome D.Va bunny, and loads more. Even Witch Mercy, if you're still sad you couldn't get her skin to drop last year. So pick out a favorite, find a suitably impressive large gourd and do unspeakable things to it until it's a hollowed out shell of itself and eerie lights from a candle you place inside its empty corpse flicker a lurid orange glow in the night, illuminating your mad creation. It's not alive. It's not alive!