Gussied up, duded out, and getting down where it's at: The big list of BlizzCon parties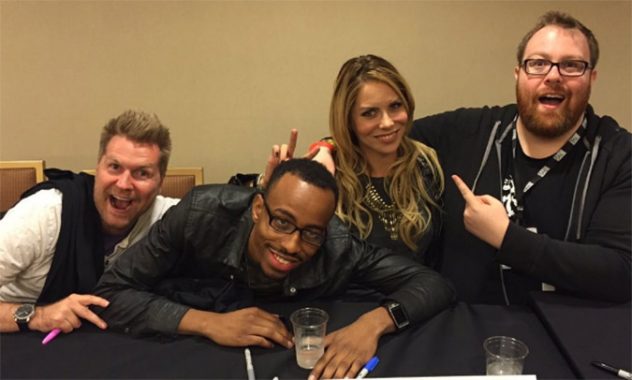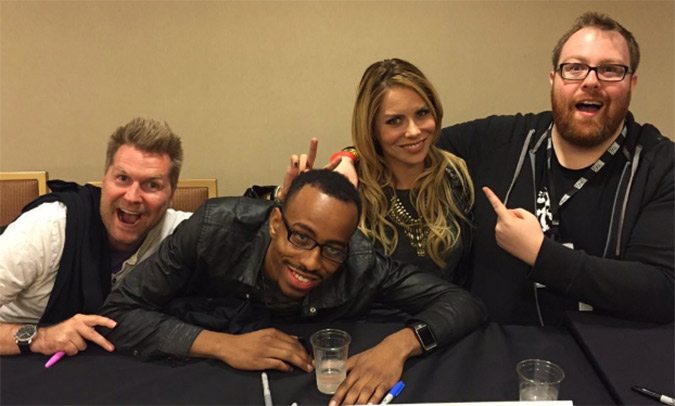 Whether this is your first BlizzCon or your eleventh, a big part of the convention for many people is what happens outside of the convention — namely, the parties and get-togethers. In general, the lounge of the Hilton Hotel (located right across from the Anaheim Convention Center) is the general gathering space. Some specific events take place on other floors of the Hilton, but if you're just looking for a general socializing experience and some (presumably pricey) drinks, the main bar/lounge area of the Hilton Hotel is where you'll want to go.
As for those specific events I mentioned, here's a nice list (courtesy of Wowhead) of what's happening in the coming week, as well as where and when. For those among you interested in meeting the Priests of Blizzard Watch, take a peek at Thursday night!
Wednesday Night
For the early arrivals among us, Wednesday night has a few offerings of social engagements. This is usually a more laid-back night in terms of drinking, dancing, and all that jazz. If you want to just find a place that isn't the Hilton Hotel or one of the more crowded areas, this is the night to set something up. But if you don't want to set up your own gathering, here are a few places you can go:
DitchCon

9:00 p.m. – 11:55 p.m. at the Hilton Hotel

Washing off the road dirt

4:00 p.m. – 6:00 p.m. at Clancy's Restaurant

BlizzCon Bonfire

5:00 p.m. – 10:00 p.m. at the Huntington Beach Fire Pits
Thursday Night
This is typically the biggest night for gatherings, since most everyone has arrived in Anaheim and isn't worn out from a day of walking the convention center.
Wowhead/ZAM party

6:00 p.m. – 2:00 a.m. at the Hilton Hotel

Con Before the Storm
BlizzCon Benefit Dinner

6:30 p.m. – 10:30 p.m. for those who purchased tickets earlier this year.

Warcraft Hunter Meetup
TESPA Collegiate Meetup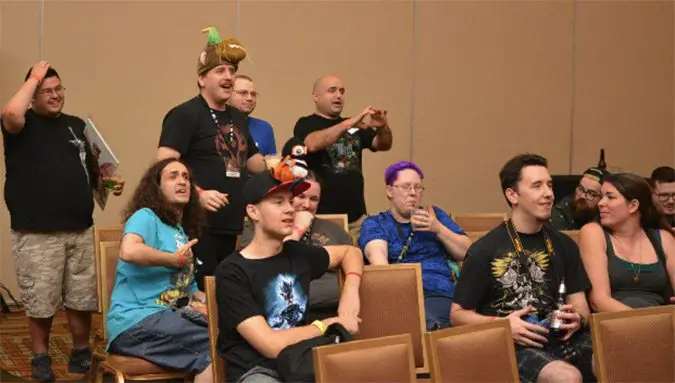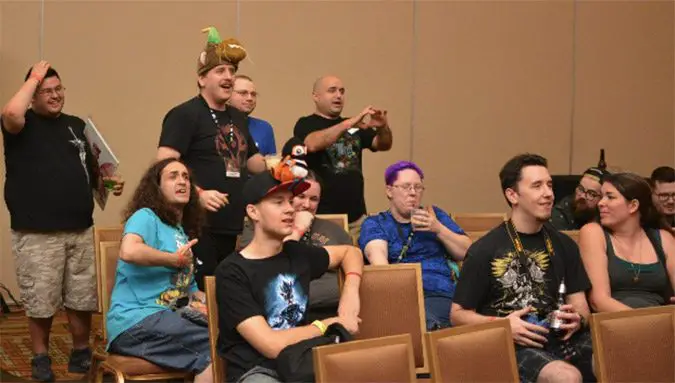 Friday Night
Being the first day of BlizzCon, the Friday night festivities are slightly more limited. But trust me, the Hilton and surrounding areas are going to be packed with people discussing what's surely to be an exciting first day. You can pretty much stand at the fountain, spin around a couple times, and walk in that direction — you're sure to find some group or another just as excited to talk about the day as you are.
The CTR Party

8:00 p.m. – 12:00 a.m. at the Hilton Hotel

Discord Party

8:00 p.m. – 2:00 a.m. at the Heat Ultra Lounge

Cosplay Photo Shoot

3:30 p.m. – 4:00 p.m. at the Fountain

Costume Contest
Saturday Night
The night after everything has ended is in your hands. Last year, I spent this night being totally responsible and getting a solid 8 hours of sleep. Yes, that's totally what I did.
However, if you want to plan ahead, there are a few things to attend, albeit a bit more niche than the previous nights' offerings.
Twitch Party

9:30 p.m. – 2:00 a.m. at a TBD location
Exclusive party for select Twitch community members

Goku Yell

3:00 p.m. at the Fountain

Squadron & Heroes Hype

9:00 p.m. at the Anaheim Marriott Hotel

Pepe Bird Gathering

11:00 a.m. – 11:45 a.m. at the Convention Fountain
Sunday
For some of us, Sunday is going to be a day of — ahem — recovering. But that doesn't mean everyone is going to be taking the day off. There are a couple options for post-'Con gatherings, and if neither of the following is your speed (or within your price range), feel free to coordinate your own get-together!
Disneyland!

Sort of an all-day thing, starting at roughly 11:00 a.m.

KBBQ

5:00 p.m., restaurant TBD
So far, that's it for events. There's a lot to do at BlizzCon, and I recommend just playing things by ear rather than trying to hit as many things as possible. Make it a fun, relaxing time, not a checklist. For those attending, which social events will you be heading to? Are there any we left off this list?
Let us know! And we look forward to seeing as many of you there as possible!