Did you get what you wanted from Hallow's End?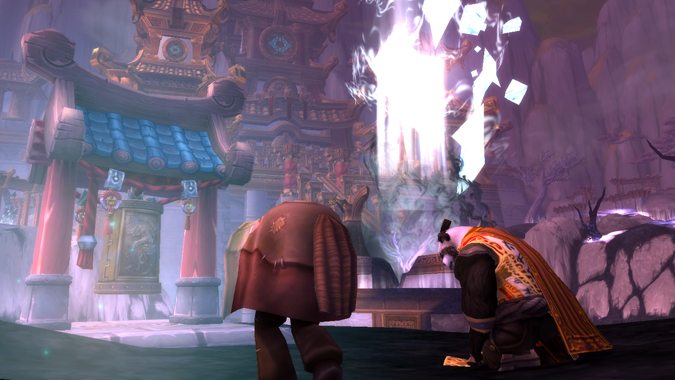 WoW holidays are kind of up in the air for me — I like collecting stuff. Holiday events usually have stuff to collect. But whether or not I remember to participate completely depends on how full my schedule happens to be at the time. Unfortunately, Brewfest came and went while I was preoccupied with other things. I've managed to luck out with Hallow's End most years though — I had all the pets, and even lucked out getting the mount a couple years ago. But this year added more items, so it was back to collecting I went.
Sure, I was collecting Tricky Treats right up until the final hours, but I'm all done. The new pet is mine, both new toys are mine, and I can finally fulfill my dream — the one where I re-visit all very serious cutscenes as the back half of a horse. I'm pretty sure that's never not going to be funny. I'm a well-known, famous hero of Azeroth, I swear!
I just don't take myself very seriously.
Out of all the WoW holidays, I think Hallow's End is one of my favorites. I have a feeling if they add more of these costumes I'm going to be right back to collecting next year. What can I say, I'm a sucker for awesome toys. How about you guys? Did you remember to grab the new holiday goodies? Did you get everything you were looking for from Hallow's End? Were the gods of RNG generous this year? Was your WoW holiday full of tricks or treats?