WoW
Nov 8, 2017 12:30 pm CT
Antorus the Burning Throne and Legion Season 6 officially launch November 28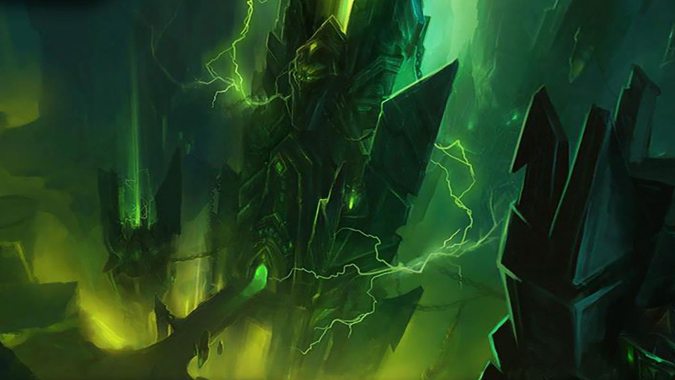 November 28th has been confirmed as the release date for the Normal and Heroic modes for next Legion raid, Antorus, The Burning Throne. We initially got the date in a roundabout way from J. Allen Brack (via Ash of Convert to Raid and Rho of Realm Maintenance), but now we have the full raid release schedule from Blizzard.
November 28: Normal and Heroic difficulties
December 5: Mythic difficulty and Raid Finder wing 1
December 19: Raid Finder wing 2
January 2: Raid Finder wing 3
January 16: Raid Finder wing 4
There are 11 bosses in this raid, ending with Argus the Unmaker. Tier 21 raid armor drops through the loot token system. In addition to all the loot, there will be new mounts and a new epic trinket with a secondary effect that only procs in this raid.
But there's more, because Legion Season 5 is ending and Legion Season 6 is beginning on November 28, too.
Legion Season 5 will end (and Season 6 will begin) the same day that Antorus becomes available on Normal and Heroic difficulty. https://t.co/vkV5WhPfgQ

— WarcraftDevs (@WarcraftDevs) November 8, 2017
So the ongoing battle — in PVP and PVE — will be continuing in just a few short weeks. Good luck!