Get a Kobolds and Catacombs pack from this week's Hearthstone brawl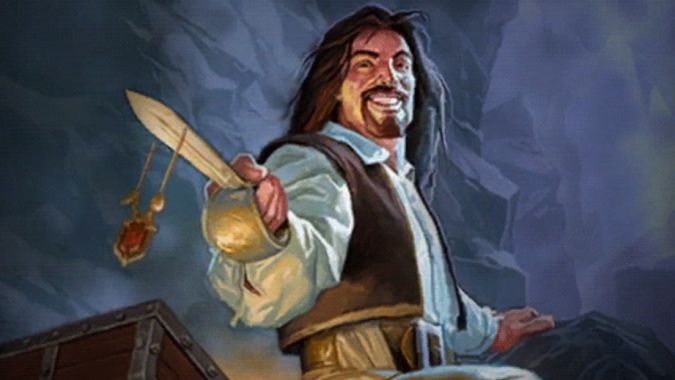 If you want to get a head start on collecting Kobolds and Catacombs cards (without spending $50 to pre-order a batch of new cards), you can grab a single pack by playing this week's Hearthstone Tavern Brawl: Treasure in the Catacombs. And, fortunately, it's a Brawl anyone can get in on, even without a beefy card collection (or any card collection).
To play, pick a class and you'll be given a pre-made deck. When you hop in the match, you'll immediately get a quest that requires seven minions to be played (total, so minions from both sides count). Completing the quest summons a Master Chest for both players — though whoever completes the quest first (i.e. played that seventh minion) gets a chest with 8 health while the opposing player gets a chest with 4 health. Killing your opponent's chest gives you a seriously powerful card, which you can then use to wreak havoc on your enemy.
You'll just need one win to snag your prize, and I didn't have much trouble winning. There's quite a bit of RNG involved with the pre-made decks and the random cards you get form chest, but a few attempts should see you through it — and net you a Kobolds and Catacombs pack for your trouble. (Though you can't open it until the expansion is released, so you'll have to wait a few weeks to enjoy your new cards.)
And don't forget that most quests can be completed in Brawls, too. Whenever a Brawl with a pre-made deck pops up, it can be a great way to collect some quest gold — so you can buy more packs! — without needing a perfect card collection.