"Honor and Glory" Director's Commentary provides great insight into the cinematic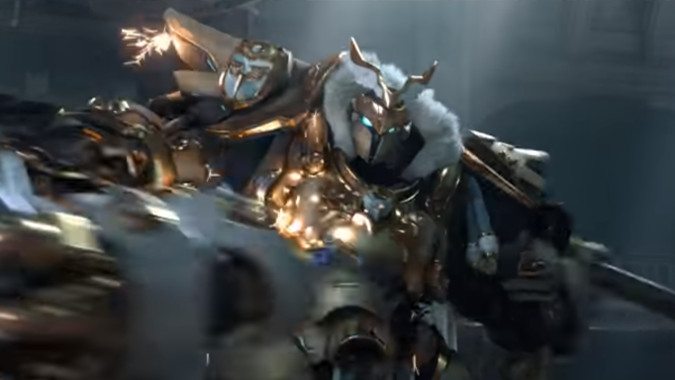 If you were wondering what the story is behind Overwatch's "Honor and Glory" cinematic that premiered at BlizzCon this year, wonder no longer! Blizzard's just released a Director's Commentary version of it, with director Ben Dai explaining what was going on when the team created the beautiful cinematic. I'm always a fan of that kind of thing, and this one's a good one in my opinion — it explains the reasons for decisions both great and small.
One of the things I absolutely love about this is how Ben breaks down the OR14 and its appearance in the short. I would never have noticed that they deliberately changed the cadence of the Omnic's weapons fire to be different from Orisa in order to create a sense of them being older and less developed. I think the idea that the OR14 units were created by the Omnics to serve as a countermeasure against the Crusaders makes the Crusaders — and by extension Reinhardt — more mythical. And the discussion of how they simplified the part of the short where Reinhardt hands Balderich his hammer and receives the Overwatch token in return really fascinated me.
It's always neat to find out what was behind various decisions. The cinematic short, of course, takes place in the Eichenwalde map, and they made an effort to change as little as possible from the in-game map while making these shorts. These shorts always look like they're happening in the same world as the game, and that's a tough feat to accomplish when making a cinematic like this.
Overall, this is a fun video to watch and listen to, with the Dai's commentary giving intriguing context to decisions made in the process of creating it. He does a nice job of explaining why things like slow motion are actually difficult to do and how it all ties together to things we see in the game. Definitely a fun watch.