What are you thankful for?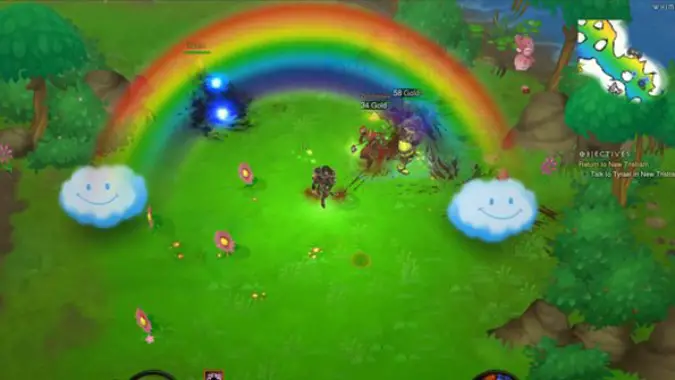 Today in the United States, it's Thanksgiving — a holiday that, for many, means tolerating family with questionable opinions and drinking lots of mimosas. But it's also a holiday where people talk about what they're thankful for. And while Blizzard Watch is going into low-power mode for the remainder of the week, there's always time to be set aside and give thanks.
Me? I have a lot to be thankful for in this community, to be honest. The internet can be a pretty hostile place, and there aren't a whole lot of websites out there with a community like ours. You guys are awesome, and you deserve to know how much we appreciate it.
I'm also genuinely thankful for Blizzard's willingness to put on a huge convention like BlizzCon every year. Those employees work their butts off for two days — not to mention all the prep work beforehand — and it's all so they can bring fans together. When you converse over the internet as much as people like us do, it's rare you actually get the chance to hang out in person and just chat or socialize. BlizzCon helps make that happen, and I love that Blizzard puts as much work into it as they do.
And obviously, I'm thankful for Blizzard's game — they're fun, they bring me closer to people who make me happy like guildmates and coworkers, and especially in a game like Overwatch's case, they help show the world can be a better, more inclusive place. But enough about me. What are you thankful for?
Is there a person, guildmate, Blizzard community member, etc. for whom you're thankful? Is there something about one of the games you're particularly happy about? Whatever the case, now's your chance to get all sappy and thankful (and, of course, eat a lot of food).
Happy Thanksgiving from all of us at Blizzard Watch!