Shield of Fury is back in Diablo 3 with latest hotfixes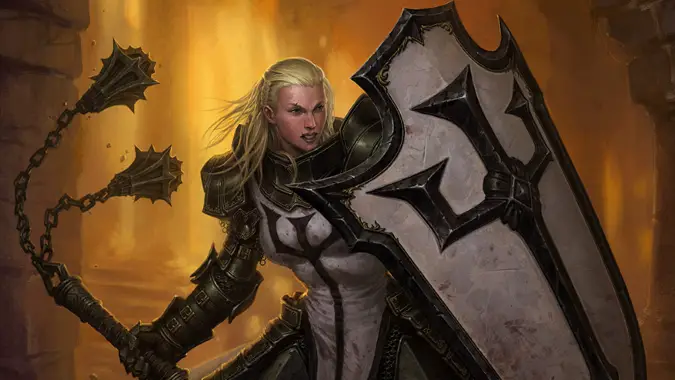 Diablo 3 had some issues earlier this month that resulted in Shield of Fury, a Crusader legendary, being disabled. The item was buffing every Crusader and not just the one player using it. This is no longer a problem — with the latest hotfixes, Shield of Fury has been brought back. The original disabling of the legendary was necessary because it would have made for multiple Crusaders getting the buffed damage. This in turn would have made using said item in Greater Rifts quite unbalanced for all-Crusader groups. It might have even encouraged the formation of such groups.
Still, I'm glad they got it fixed. In addition, a very strange bug on the Monkey King's Garb 6 piece set bonus was also fixed.
The following hotfixes are now live:
Items
Monkey King's Garb

Fixed an issue where some achievements and conquests would not properly triggered while the 6-piece bonus of Monkey King's Garb was active (11/17)

Shield of Fury

Fixed an issue where multiple Crusaders could benefit from the bonus provided by Shield of Fury (11/17)

The power for Shield of Fury is now active again. See this thread for more information
Errors that cause a legendary item to buff players who aren't even using it are interesting. So is a 6 piece set bonus that blocks achievements and conquests for some players, like the one with Monkey King's Garb. I find it indicative of the elaborate interconnected nature of games like Diablo 3. I'm not surprised that these errors could exist — how would you even foresee that you need to test to see if a set bonus is going to block achievements? I know I wouldn't have thought of that.
At any rate, both of these errors have been fixed. So if you're wearing the Monkey King's Garb or using the Shield of Fury, you can now use them freely.