Help decorate Overwatch HQ's tree for the holidays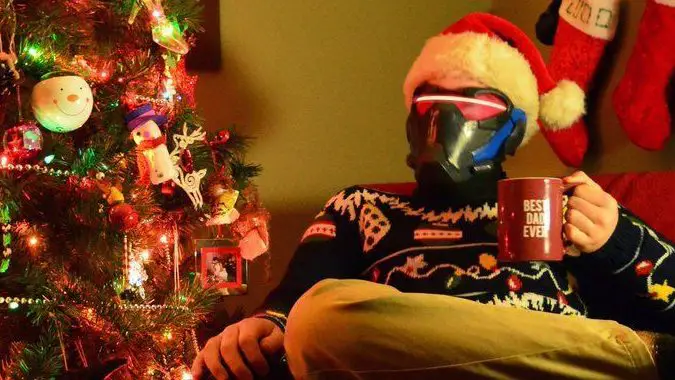 Apparently even Omnics can feel the Christmas spirit, since the Overwatch team is asking us to send them stuff to make their holiday extra jolly. Last year they had a few fan artists send them art to decorate their tree — including a few postcard-sized flat pieces and some octahedrons — and it was both a great way to celebrate and pretty darn cute. This year, the call is open once again to anyone who wants to send in some cool holiday stuff for the Overwatch tree.
They're using the same two shapes from last year as a starting point, but really anything small that can go on a tree will work. It's up to you to make sure they're not just some lame-o reskins. If you're not quite sure how an octahedron goes or don't remember how big a postcard is, they have downloadable templates available on the site to get you started. They also published both physical and digital addresses to make sure your creation makes it to HQ in time.
I'm really hoping we'll see more materials with the call for physical media. The paper decorations are cute, and several in the video they posted from last year's tree are nods to popular fan canon — looking at you here, Reapfield — but where's all the glitter, the feathers, the bows? I wonder whether I can throw together a RIP Tire made out of pipe cleaners before they stop accepting submissions. It's tough to know whether I can make it since there's no posted end date, but if you're planning on sending in a papier-mâché LED-lit Zenyatta orb, do it sooner rather than later.