D.Va Nendoroid joins the Overwatch figurine lineup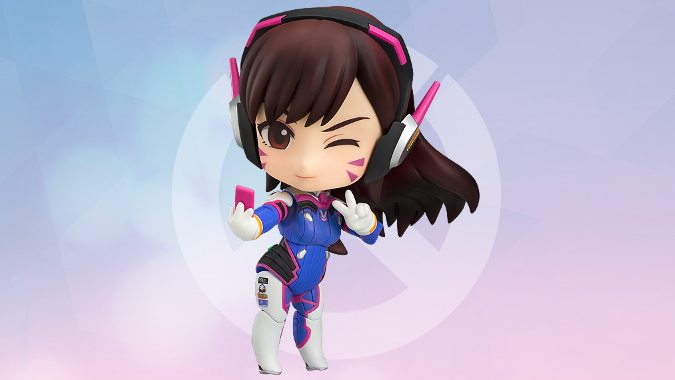 The Good Smile Company is expanding its line of Overwatch Nendoroids with its latest addition: D.Va. The adorable figure is currently available for pre-order on Blizzard's Gear store for $49.99 and is expected to ship by the end of Q3 in 2018 — which is quite a ways out. You won't be able to surprise anyone with it this holiday season, but maybe next year.
#Nendoroid D.Va online!

Learn more about this new collectible + pre-order yours today:

✌️ https://t.co/oO9JSQwoO3 pic.twitter.com/Q64eRNkmR5

— Overwatch (@PlayOverwatch) December 14, 2017
In the event you're a total square and have never heard of Nendoroids before, you're in luck: Good Smile Company has a primer available to bring you up to speed.
D.Va stands roughly 4 inches tall and includes articulation in not only her limbs, but in her hair to allow for dynamic poses — such as recreating her highlight intros with her light gun and smartphone accessories. Oh, and if you like your D.Vas to be of the gremlin variety, the D.Va Nendoroid also includes a bubblegum bubble, Unbranded Corn Chips, and Unbranded Citrus Soft Drink accessories.
The D.Va Nendoroid also includes her Meka, albeit a miniaturized version. Shrinking her Meka down is understandable, but unfortunate. A full-sized, fully articulated Meka probably would have doubled the figure's price point, if not pushed it well beyond. It would have been nice to be able to pose D.Va atop her Meka as she often is in-game, but $49.99 is already a hefty ask for one small figurine. Mini Meka is still pretty fun, and Good Smile Company suggests using perspective trickery to make the most of it.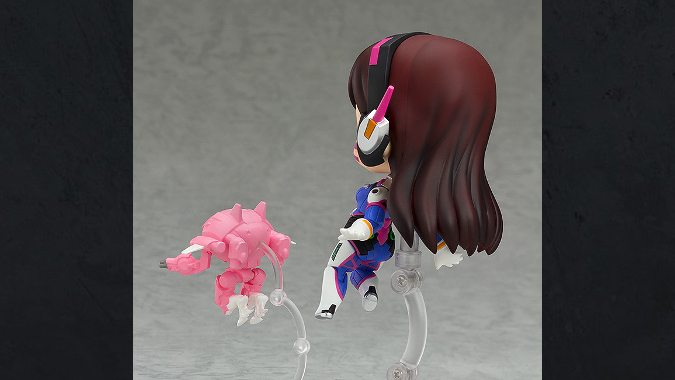 If you've missed the Good Smile Company's previous Overwatch figurines, they also offer Tracer, Mei, Mercy, Genji, and Hanzo in their nendoroid line, along with Tracer and Genji figmas.