Overwatch ship popularities, according to Google Trends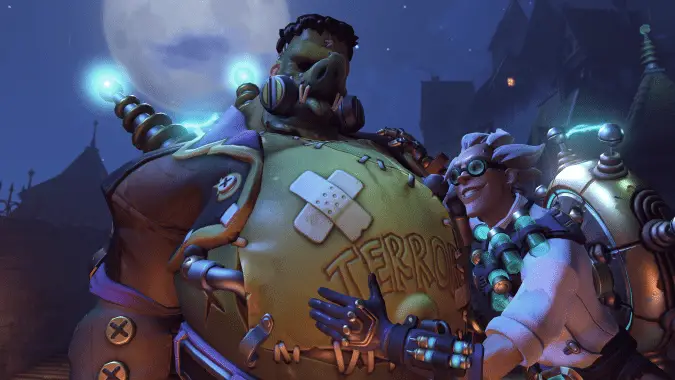 Ever since the dawn of the modern sitcom, one of the most popular pastimes of fans is to root for certain characters to wind up together. Over time, this fascination with fictional relationships has shifted from rooting for characters who can realistically end up together — e.g., Ross and Rachel — to characters who are… not as likely to end up together. In the modern age, rooting for characters of any compatibility level has come to be referred to as shipping — and, hoo boy, the characters of Overwatch are far from immune to this trend.
Specifically, they're not immune to Google Trends. Yesterday, Google shared with the world a little something unexpected: the search popularities of various Overwatch ships in 2017. Before we get into the actual data, let's break down the ships:
McHanzo (McCree + Hanzo)
Reaper: 76 (Reaper + Solider: 76)
Pharmercy (Pharah + Mercy)
Widowtracer (Widowmaker + Tracer)
Roadrat (Roadhog + Junkrat)
Now that we've established these beautiful would-be couples, it's time to place your bets as to which ship sails the strongest. Got a ship to back? Let's see which actually reigns supreme.
Just because they aren't together doesn't mean we can't dream about it. This fan-created #Overwatch character 'ship got the most love in Search this year. #YearinSearch https://t.co/wtqjULjCYe pic.twitter.com/o1PdcmLSxQ

— Google (@Google) December 27, 2017
So who wins overall? Sadly, I don't have the specific data to calculate the exact area under each ship curve. However, I did partake in another pastime — making a chart in Excel — to help you make sense of what you just saw. For the pedants among you, I used the positions of each ship when the full name of the month was first visible — for some reason, May was not included.
As it turns out, the start of the year set the tone for the overall popularity rankings:
McHanzo (average ranking 1.18, 9 months in first place)
Reaper: 76 (average ranking 2.27, 2 months in first place)
Pharmercy (average ranking 2.54, 1 month in first place)
Widowtracer (average ranking 4.09)
Roadrat (average ranking 4.63 )
To be honest, I was surprised to see Pharmercy wasn't higher in popularity. That's the ship that I've heard talked about most — they're the classic fly-in-the-sky pairing! Similarly, Blizzard hasn't exactly shied away from Roadhog and Junkrat, but Roadrat ended up the least popular. But this is the internet — what's heard most vocally isn't always most popular.
Of course, these are only five of many possible ships, and their popularity is only calculated using one particular portmanteau ("Roadrat" instead of "Junkhog," for example. All the same, I'm curious to see what you think of the results. Any ships left out? Any surprises? Or did you just peace out after reading the title?