Overwatch League inaugural season kicks off today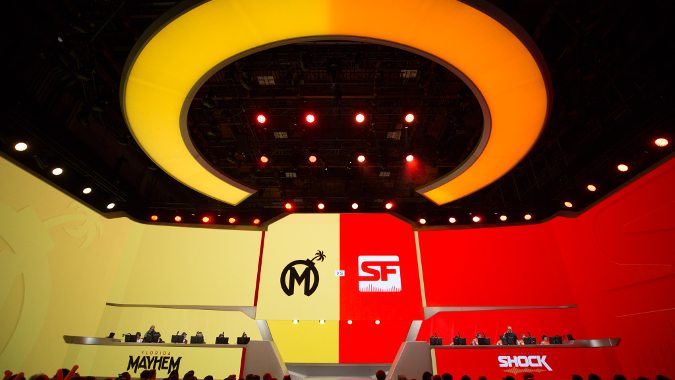 It was first announced at BlizzCon 2016. A year and a half of planning since that announcement has led us here. Opening Day for the inaugural season of Overwatch League kicks off today at 6 p.m. Central, live from Blizzard Arena.
Today's kickoff features three great match ups. The action starts with the San Francisco Shock against the Los Angeles Valiant. The Valiant looked particularly strong in their preseason games, but we haven't seen the Shock in fighting form yet. Their star Tracer player Sinatraa turned 18 in December after the preseason, so he's now eligible to hit the battlefield with his team. The second game pits the Shanghai Dragons against the Los Angeles Gladiators. The Gladiators may be a fan favorite on their home turf, but Shanghai is poised, ready to strike.
The final match of the day is bound to be heated when the Dallas Fuel take on the Seoul Dynasty, and this is likely to be the wildest match of the day. The Fuel's roster began with the entire EnVyUs team which swept the floor with much of the West and put up a dominant performance in the APEX tournament in the East. However, the Dynasty is well-named as well, pulling the best of South Korea and their rock-solid record as well.
If you don't have a shirt to rep your favorite team yet, the Overwatch esports team just announced player jerseys are for sale. If you'd prefer to rep your boy Seagull instead of the Fuel, you now have the option to do so. At $70 USD per shirt, you'd better really like your favorite player though.
You can watch all the action on Twitch, who reportedly paid $90 million dollars for the privilege. With that kind of cash they could've given each Twitch viewer of the Overwatch World Cup at BlizzCon a player jersey.
Who are you rooting for? More importantly, how excited are you?