WoW
Feb 2, 2018 1:00 pm CT
Blizzard won't say how physical Collector's Editions will work with pre-orders yet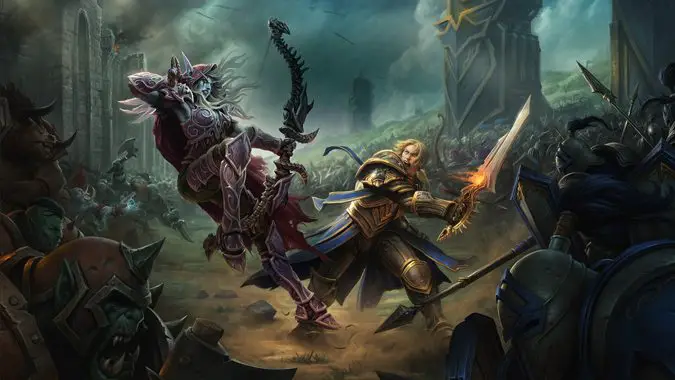 Pre-orders went up on Tuesday for Battle for Azeroth, allowing everyone to get early access to the initial four Allied Races. Well, almost everyone. Pre-orders are purely for the digital versions of the game at the moment, and we have no idea how it's supposed to work for the physical Collector's Edition boxes.
Blizzard is also being mum about this, merely saying that the information will be posted later. A removed Reddit thread had initially gotten hopes up, claiming confirmation that this year would be different. Unfortunately Glaxigrav stepped in to correct the post, but  still didn't actually say what will happen.
Unfortunately, this leaves physical Collector's Edition adopters out in the cold and unable to play the new races unless they want to purchase the game twice. This wouldn't be a problem if we could be assured that we could also access the digital content with a physical pre-order. But Blizzard's "solutions" in the past have been a cumbersome stop-gap at best, and hearing that there's no plan in place yet doesn't get our hopes up. Not having a system in place when they announce pre-order bonuses 6 months early is just salt in the wound.
Digital pre-order bonuses are becoming more and more common with Blizzard's games, and are starting earlier every time. The "solution" so far has been to purchase the game twice — first digitally to get access and then physically to get the Collector's Edition box and physical goodies — then petition customer service for a "refund."
Except they don't refund your money, they just give you a key back. They've tried to play it up as a good thing, that you can "give it to a friend!" All of my friends are buying their own digital game. None of them want to wait, no one is going to need an extra key after I get my Collector's Edition and have to wait for a GM to give me the new license. The only people who benefit from this system are those who actively keep up two accounts. At this point it almost seems like they're discouraging people from buying the physical Collector's Edition.
*NOTE: Information about the retail Collector's Edition will be announced at a later date. More info found here: https://t.co/pmc38j9TSC https://t.co/nbLVGn8inf

— Blizzard CS – The Americas (@BlizzardCS) January 30, 2018
Part of the problem is Collector's Editions don't really serve the same purpose anymore — stores don't do midnight launches like they used to, digital versions have replaced physical copies. Collector's Editions are for the fans who like a little something extra — they're well made and the art books are very nice. With more and more emphasis on early access through pre-ordering, Blizzard really needs to stop punishing the fans of their games.
They already have the capability to grant pre-order bonuses with proof of purchase, because they did just that with StarCraft 2: Legacy of the Void Collector's Edition. Amazon purchases came with a digital beta code. If you didn't get the code, all you had to do was send proof of purchase in a ticket to customer service. If Blizzard doesn't want to make customer service go through the hassle of granting access — even though they have to go through the hassle of returning the digital key — there's an even simpler solution. Just make the Collector's Edition include everything except the game license and subtract the cost of the game for retail price. Other games have picked up on this — players purchase the digital game license and the physical Collector's Edition separately. There's no issue about whether or not they can get pre-order bonuses or have to wait for delivery to play the game when it launches.
Every expansion we get our hopes up. Blizzard says, "Wait to find out more!" This makes us think that, maybe, they'll do us right this time. But no, they just go back to the extra key thing. It's unfortunate that, when we're already paying more for physical items, we also have to pay extra to get the same pre-order bonuses that everyone else gets for free.