WoW
Feb 5, 2018 4:00 pm CT
Terran Gregory interview on The Starting Zone podcast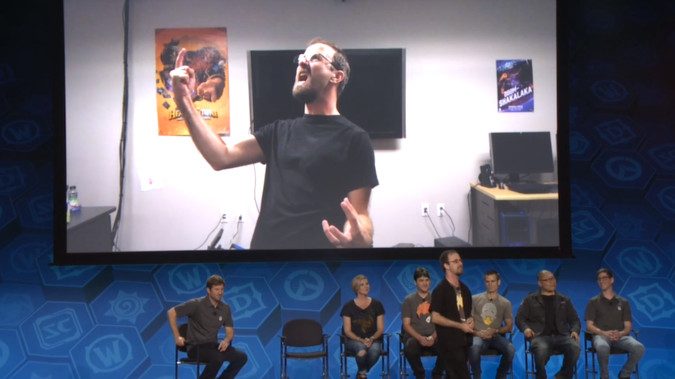 If you don't know who Terran Gregory is, you probably should. Terran is the Cinematic Project Director at Blizzard Entertainment and has been one of the driving forces behind World of Warcraft cinematics in particular. He's had his hands in everything from the Wrathgate to Antorus and everything between and beyond. If the cinematic at the end of Val'sharah made you shed a tear, you can blame Terran and his team. Want to know more? You're in luck, because last week, Terran Gregory made an appearance on The Starting Zone podcast.
Don't go into the podcast expecting game secrets or new information about Battle for Azeroth. The podcast is entirely about Terran's career thus far — and what got him to where he is. Terran hails from a background in film, but he made his way to Blizzard Entertainment through World of Warcraft fandom. He was one of the creators behind Return: A Warcraft Motion Picture, winner of Blizzard's 2005 machinima contest.
There are plenty of developers at Blizzard Entertainment we know next to nothing about — but Terran Gregory has integrated himself into the larger World of Warcraft community through social media. While speaking with The Starting Zone, Terran reveals we have Azeroth Choppers to thank for it. Though a die-hard Alliance player, he was originally assigned to Team Horde — an issue they quickly corrected. While the show was airing, Terran took to Twitter to root for Team Alliance and ultimately stuck around long after the show reached its conclusion.
I highly recommend listening to the full podcast to get Terran's perspective on his job and journey inside Blizzard Entertainment. Or, if you aren't in a position to listen to a podcast, check out Wowhead's more thorough summary in the meantime. Terran Gregory is a great guy — or I assume so, considering Terran and I share a birthday. That means he's cool by default, right?