Overwatch esports goes to the dogs with today's Puppy Rumble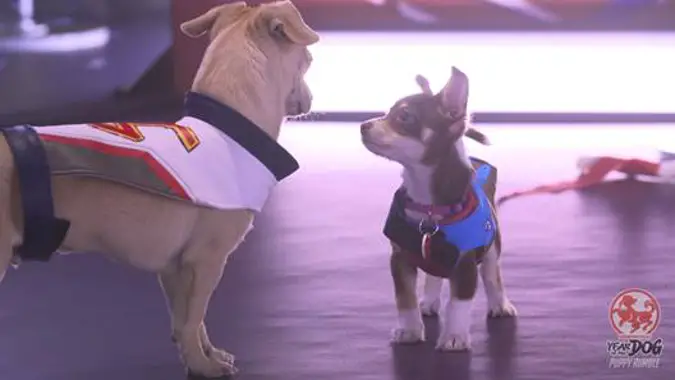 Just last week, when discussing World of Warcraft hotfixes, I lamented "doggo floof" entering the news cycle vocabulary. If ever there was any doubt that was true, Overwatch is here to clear things up: at 3 p.m. PST this afternoon on Twitch, in celebration of the Year of the Dog, Overwatch will be holding the first ever Puppy Rumble.
Yep.
In Overwatch, every dog has its day.

2.19.18 pic.twitter.com/5oWvxuFB7r

— Overwatch (@PlayOverwatch) February 17, 2018
We don't know what the Puppy Rumble is, exactly, but it can't be that complicated. Most likely, it's simply Animal Planet's annual Puppy Bowl with an Overwatch spin. If you're unfamiliar with the Puppy Bowl, it's something of an alternative to the NFL's Super Bowl. If you don't want to watch enormous men in modern battle armor smashing into each other for hours in pursuit of a championship, you can instead watch adorable puppies playing together in a mock stadium — complete with commentary. In fact, Overwatch League analysts MonteCristo and DoA will be commentating this event:
On Monday you get see me and @ggdoa commentate the Overwatch Puppy Rumble! Should be fun. https://t.co/Cptt23E7ac

— MonteCristo (@MonteCristo) February 17, 2018
In other words, if you have no interest in esports via the Overwatch League, the Puppy Rumble should be right up your alley. The pups are even dressing up as Overwatch characters! Look at those little guys up there!
Meanwhile, the in-game Overwatch Year of the Dog event is still ongoing until March 5. The event includes 50 new seasonal items, some of which are absolutely gorgeous new skins.