WoW
Feb 14, 2018 5:25 pm CT
Mobile auction house returns with the latest WoW hotfixes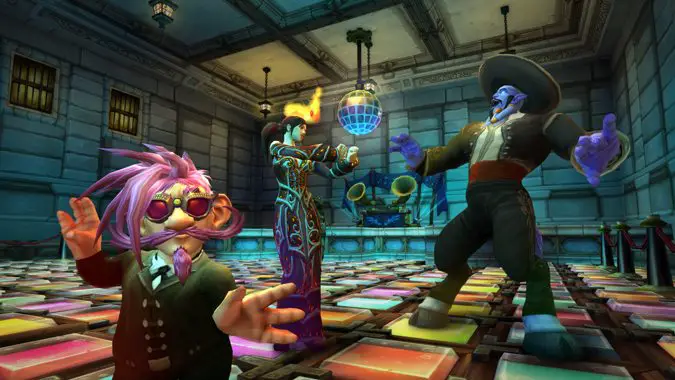 The latest round of World of Warcraft hotfixes have repaired an issue near and dear to my heart. Since the launch of patch 7.3.5, the mobile auction house has been disabled. I've grown so accustomed to using it, trying to go back to using the standard in-game auction house UI felt like being knocked back into the stone age. Rather than try to fight it, I've held off on using the auction house entirely while awaiting the mobile auction house's return. And as of today's hotfixes, it has.
This round of hotfixes also finally takes care of Shu-Zen's floof woes. First, the doggo was too small, so they buffed him. Then, the doggo was so big, riders were losing their legs in his fur, so they nerfed him. With these hotfixes, Shu-Zen should hopefully be properly sized for all potential riders, big or small.
February 14, 2018
Achievements
The achievements "Westfall & Duskwood Quests" and "Loch Modan & Wetlands Quests" can now be completed on multiple characters.
Classes
Druid

Stellar Empowerment from multiple Druids should now correctly apply to the same target.
Items
Cauldron of Battle and Big Cauldron of Battle again work as intended.
Mounts
Shu-Zen the Divine Sentinel's size is now more directly proportional to the scale of a given player race.
In Timewalking, Yogg-Saron now has a chance to drop Mimiron's Head if defeated with no Keeper assistance.
Player versus Player
Demon Hunter

Reverse Magic now reverses all magic dispellable effects on friendly nearby targets.
Quests
Players can now accept and complete the quest "Ancient Mana" while First Arcanist Thalyssra is starving.
User Interface
Access to the mobile Auction House has been restored.
I wish I understood how we reached the point where "doggo floof" has become a serious point of discussion and game balance, but here we are. And I fear there's no turning back.