Heroes of the Storm dev update heralds Medivh and Sonya reworks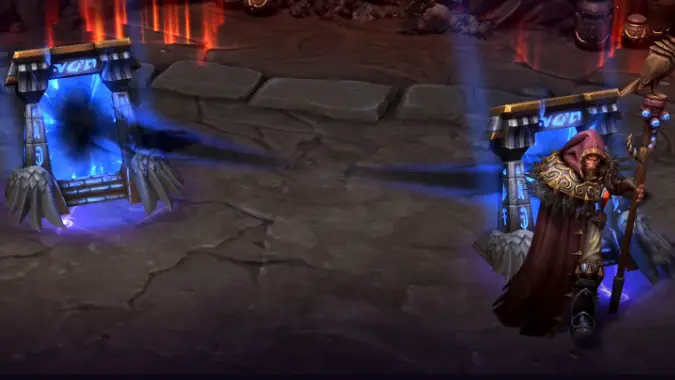 Heroes of the Storm Game Director Alan Dabiri and Lead Live Designer Matthew Cooper sat down with Kevin "Cloaken" Johnson to outline some of the upcoming changes to game. Notably, they discussed upcoming reworks both for heroes and a couple of maps.
When it comes to hero reworks, Medivh and Sonya are next up to bat. Matthew Cooper cited Medivh's talents and lack of counterplay in particular. Talents such as Master's Touch — which almost everyone picks anyway — will become baseline, as well the talent that allows Force of Will to heal for mitigated damage. In exchange, however, Medivh will likely receive longer cooldowns on abilities such as his portal. Cooper mentions Medivh being frustrating to play against; enabling more counterplay is on their agenda.
As for Sonya, the rework doesn't seem quite so extensive. The focus seems to be on an overhaul of her talents and giving her more viable options. Shattered Ground, which increases the splash damage of Seismic Slam, was specifically used as an example. In her rework, Shattered Ground will also significantly extend the range of the splash damage.
Lunara was also mentioned as being on the list of upcoming reworks, though it'll come further down the road, and details were slim. The only specific item mentioned was Lunara's Wisp and full row of wisp talents. Those will likely see a change.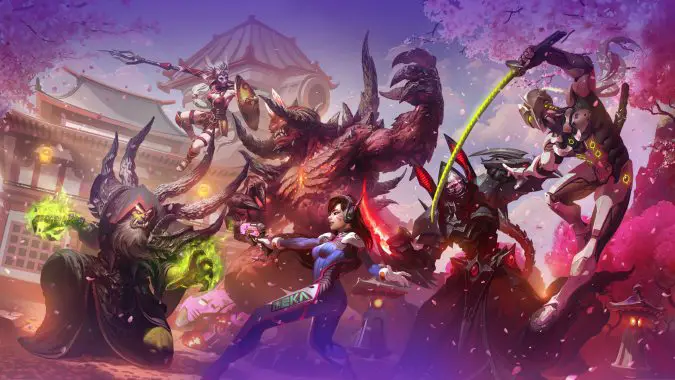 Moving onto maps, Hanamura is still being reworked and will eventually return. In their current version of the map, Hanamura has only one neutral payload to be pushed back and forth and the core can be attacked directly. What purpose the payload fulfills in that situation, they didn't say. It's possible the payload simply deals a significant amount of damage to the core upon arrival — or makes the core vulnerable to attack. We'll need to wait and see.
The developers said they'll be looking at map reworks throughout the year the same way they've done with heroes, so it's possible we'll see at least minor updates to all of the maps throughout 2018. However, the only other map specifically called out is Blackheart's Bay. The map is unlikely to receive a rework to the same degree as Hanamura, but is on the list for updates nonetheless.
Personally, I admit I'm concerned about the Medivh rework. Medivh occupies an interesting space in Heroes of the Storm because, more than most others, how effective he is in a match is heavily dependent both on the Medivh player's skill and that of his team. If Medivh knows what they're doing, masters the timing of their abilities, and can get their team to use his portals, he really is a monster who can singlehandedly shut down the enemy team — and maybe that's worth scaling back a little. However, in most situations, Medivh isn't nearly so dominant. Currently, he hovers somewhere around a 40% winrate, which is well below the average.
A rework of Medivh very well could bring that low end higher, maybe even closer to 50%, but I'd hate for that to happen at the expense of the high-end Medivh player. From a spectator's point of view, a great Medivh is a sight to behold. For the sake of entertainment value, I hope Medivh's capabilities don't take too much of a hit.