New Turkish Overwatch hero teased on Twitter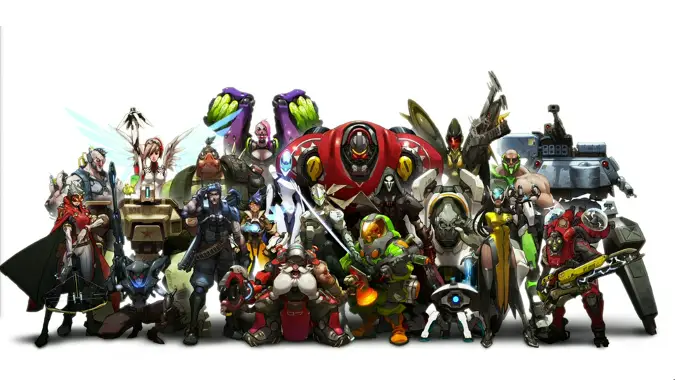 Overwatch shared a hint about the next addition to its roster of heroes. The tweet provides an in-universe glimpse of Operation "White Dome" which involves a few Overwatch agents we know — and one we don't: Private First Class Emre Sarioglu.
[DECLASSIFIED] After-Action Report: Operation "WHITE DOME" pic.twitter.com/fvnUQQEFDC

— Overwatch (@PlayOverwatch) February 23, 2018
If there's any doubt this is, in fact, hinting at the next hero, doubt not: Overwatch Game Director Jeff Kaplan confirmed it before it was even posted.
While this teaser doesn't tell us much about this new character's skills or abilities, it still provides information about his background. Not only does Operation White Dome take place in Turkey, but Sarioglu is a Turkish name — for example, Turkish professional football (soccer) player Sabri Sarıoğlu. Our new character, Emre Sarioglu, is either Turkish himself or of Turkish descent at the very least.
As far as any other details go, all we can do is speculate. With Moira as the most recent addition to the roster, does that make it less likely Emre would be a support character? If we wanted to get silly about it and try translating a lore snippet into game mechanics, the strike team in Operation White Dome already has a Support character in Ana, a tank in Reinhardt, and a… whatever Torbjorn counts as. That suggests Emre Sarioglu could be a new damage-dealing character. Whatever the case, we'll need to wait and see.
Now that Turkey has been mentioned in Overwatch, I find myself desperately wanting an in-game map located in Istanbul, even if it wasn't on my list of places I wanted to see. Istanbul would make for a wonderful metropolitan map and Operation White Dome undoubtedly refers to one of its most famous landmarks: the Hagia Sophia. While a map inside the Hagia Sophia may or may not be appropriate, seeing it in the skyline of a map, at least, would be incredibly cool.