Bug with Diablo 3 public matchmaking limits you to groups of two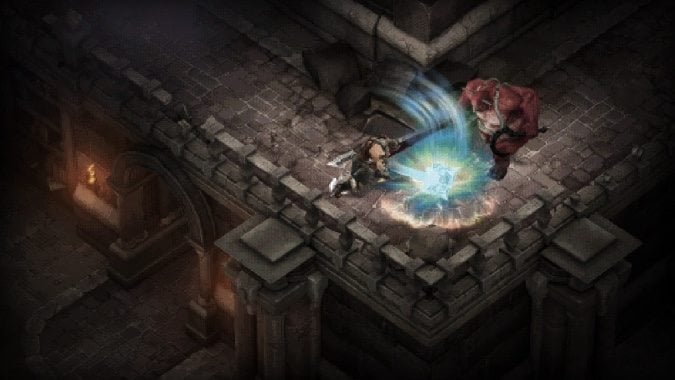 I've been so busy diving in to Diablo 3's Season 13 that I haven't really done anything with the game's matchmaking — when I play it tends to be just me and my wife. But there's a bug going around for people who are making use of the feature and it's a pretty big deal. As Nevalistis explained it to us on the forums, there's no solution as yet but you can work around using clans and your friends list.
Hey all,
We are aware of an issue where games open to a public are not filling beyond two players. While we have no immediate update at the moment, we are working hard to investigate the cause and will provide updates as they become available in this thread.
In the meantime, we highly recommend utilizing clans, communities, or your own friends list to help fill in games. While this is, by no means, a permanent solution, the beginning of a season is a very active time in the community and a great opportunity to meet and make new friends!
In addition, we ask that you avoid creating additional threads on this topic; I've left this thread open for any needed detail reports or for players to help find groups among each other.
We appreciate your patience and understanding while we work toward a resolution!
Personally I'll get around this the way I always have: by playing with my wife and any friends we might have on playing. To be honest, since we mostly play for an hour or two after dinner and before bed, we're usually the only ones on playing Diablo 3 anyway and we tend to run everything as a duo, so this leaves us completely unaffected. But for people who are more social or who are used to putting together pickup groups via matchmaking it can be really difficult without a bug limiting group size in this fashion. From experience I know that there's a downside to only having two people in your group and I hope it gets fixed quickly for players who rely on it.
Still, the beginning of a season is usually when the weird bugs crawl out so hopefully there are enough people online in your Clans or friends list to make up the difference until the bug is fixed. I know some folks are already in the middle of the hunt for leaderboards and I'd hate for this to delay or derail their progression.
If you haven't already started the Season, it's still playable without a group — and this bug does nothing to prevent you from playing with friends. Here's what you need to know to dive in.