Diablo 3 hotfix should squash the public matchmaking bug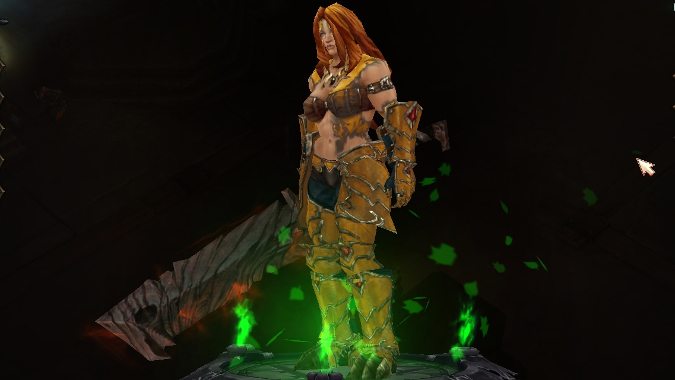 Yay, it's fixed! That's what you might well be saying if you were affected by the matchmaking bug that was preventing public Diablo 3 groups larger than two players to be formed. Matchmaking is key to the Diablo experience because it provides a variety easy multiplayer of gameplay options, so you can quickly team up with others to run Greater Rifts or speed grinding to 70 to start working on Paragon levels. And to be fair I've seen groups who literally just get together, set the difficulty as high as they can stand and farm up Paragon XP before making a move on the Season's Conquests So it's important to help everyone out by reporting if you see the problem in the future.
A hotfix was deployed yesterday that should have fixed that problem for Diablo players who found themselves unable to assemble a group — however, some players are reporting the issue remains. Since it's early in Season 13 it certainly wasn't the best time for such a bug but there's never really a good time for this kind of disruption.
This was a single issue hotfix, deployed purely to fix the matchmaking problem. If you encounter it going forward, you should tell Blizzard about it ASAP by leaving a comment on the original forum thread. Because people are reporting that the bug has returned or that it's still occurring in some specific game modes like bounties, reports of exactly what you were doing when you encountered the bug are extremely helpful so Blizzard can iron it out. Bugs in games like Diablo 3 can be surprisingly complex and difficult to track down, so while the Diablo team certainly believes this hotfix will work (and it's likely been extensively tested internally) that doesn't mean it's going to be a foolproof fix.
Hopefully it's all fixed. While there were workarounds for this issue — for example, I literally never saw it because I exclusively play with friends and 90% of the time my wife and I as a team — it was still maddening for people who were accustomed to using matchmaking to pick up group the content.