Shanghai Dragons coach steps down, but will that break their losing streak?
Click here for more photos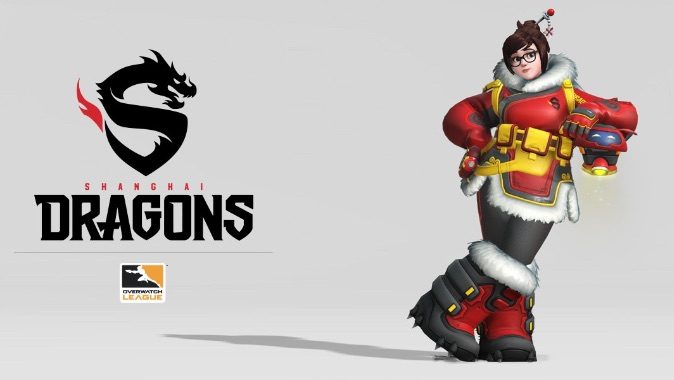 The Shanghai Dragons have had a tough run in Overwatch League so far, and that's putting it pretty mildly. After managing to lose every match of Stage 1, the beleaguered team added four new players to the roster, including Geguri, a tank best known for being so good at playing Zarya that she was thought to be cheating. But none of the Dragons' fresh blood has made an appearance on the Overwatch League stage due to visa issues… and now Chen "U4" Congshan, the team's coach, is stepping down.
Staff change: Effective immediately, Chen Congshan "U4" steps down as the head coach of Shanghai Dragons. He will formally leave the post after a transition period of one week. Current assistant coach Sun Jun Young "Kong" will act as a stand-in coach.

— Shanghai Dragons (@ShanghaiDragons) March 6, 2018
As you can imagine, a coach who's only managed to lead the team to successes that range from "defeat" to "crushing defeat" doesn't have a lot of fans. And U4 has already gotten in trouble for his unconventional style: in January, he was slapped with a fine of over $9,000 for tampering (not going through appropriate channels to talk to contracted players) and account-sharing. But while fans may blame U4 for the team's failings, the players don't. SailfromHere on Reddit has translated comments from Dragons player Diya about their losing streak:
We are all responsible for the losing streak. You can say it's because of the strategy or the roster, but in the end it's because we are so noob. We truly owe you all an apology, but we've tried our hardest. I'm now truly lost and don't know what to do. We want to win, but good strategies didn't play out well. It's just we are noobs. Our coach gets the blame every day and we feel bad for that too. Disappoints everyone again, sorry. Now I don't know when we will get our first win either… I chose to be here. Don't worry about me. It's such a long trip for so little progress, but at least we realize the difference between us and the good players.
It's obvious that the team is trying hard, but a string of defeats like that is tough to get past. (Would it be rude to ask if maybe they need a hug? Or a cookie? Or multiple cookies? Or all of the above?) We've seen the team play well (if not consistently well), and even eke out a few single-game wins against dominant teams like the Seoul Dynasty.
But something just hasn't clicked for the Dragons, and maybe this staffing shakeup will help. Now, assistant coach Sun Jun Young "Kong" will be stepping into the head coaching role. And hopefully the new members of the roster — He "Sky" Junjian, Kim "Geguri" Se-yeon, Eui-Seok "Fearless" Lee, and Gi-hyeon "Ado" Chon — will soon make their way to Los Angeles to join the rest of the crew. Mixing things up may be just the thing to get the Dragons on track for a winning season. (Or at least one win.)
But with or without their new players, the Dragons will be facing the Dynasty again on Wednesday at 6 p.m. CST. I'll be sitting out here in the cheap seats (that would be Twitch) cheering these underdogs on. Go Dragons!