These are the most-played Overwatch heroes at every tier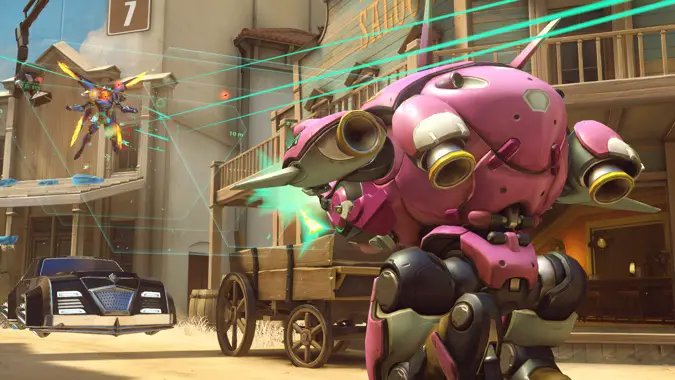 In competitive games, there's a theory of a sort "trickle-down" meta — that is, the strategies discovered and refined by high-end (or even pro) players make their way down to lower brackets. Even if those lower brackets don't necessarily know why something is popular or the best, or don't know how to utilize those things, the lower brackets use those things regardless. A forum thread discussing that theory prompted Overwatch game director Jeff Kaplan to post the top ten most played characters at every bracket of play as of March 1.
Here are the top 10 most played heroes for each skill tier as of the start of Season 9 (3/1/18)
Bronze
D.Va
Mercy
Junkrat
Moira
Reinhardt
Soldier: 76
Lucio
Genji
Roadhog
Ana
Silver
D.Va
Moira
Mercy
Junkrat
Reinhardt
Soldier: 76
Lucio
Genji
Roadhog
Ana
Gold
D.Va
Moira
Mercy
Reinhardt
Soldier: 76
Junkrat
Genji
Roadhog
Lucio
Ana
Platinum
Moira
D.Va
Mercy
Genji
Reinhardt
Roadhog
Ana
Zenyatta
McCree
Soldier: 76
Diamond
Moira
D.Va
Genji
Mercy
Roadhog
Zenyatta
Ana
McCree
Tracer
Reinhardt
Master
D.Va
Moira
Mercy
Genji
Zenyatta
Roadhog
Tracer
McCree
Ana
Winston
Grandmaster
D.Va
Tracer
Zenyatta
Moira
Genji
Roadhog
Lucio
Mercy
Winston
McCree
These top 10 lists are fascinating both due to how many heroes are popular across the board, and which ones only come into favor at the high end. D.Va is consistently in the first or second position and it isn't terribly hard to see why. She's already popular for reasons beyond gameplay, but her gameplay is solid, too. She's a tankier character with high mobility and she can dive on troublesome opponents to shut them down. D.Va is likely one of the easiest characters to pick up and play, but still holds plenty of potential in the hands of high-end players. Mercy and Moira are also consistently near the top, though Mercy loses traction to other Support characters in Grandmaster.
Zenyatta is an interesting one because he doesn't start appearing on the lists until Platinum and continuously climbs his way up until he takes the third slot on Grandmaster. More than most other healers, Zenyatta requires utilizing his offensive capabilities to be most effective — and his offense requires pinpoint precision. Players who aren't quite so good at the game will struggle to get anything done with him, torn between trying to support the team while sniping opponents at the same time, and gravitate toward characters who can focus on one task or the other. More experienced players will see the value in his ultimate and be more capable of healing teammates while sniping the heads off of their enemies.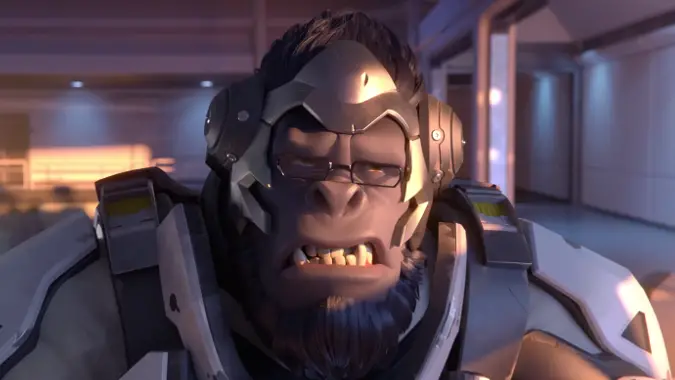 Winston doesn't make an appearance until Masters, likely where his teammates will actually now how to utilize him. Winston can dive, disrupt an enemy line, and wreak havoc — but that's only useful if his team dives with him and takes advantage of the opening he creates. Meanwhile, Master is the same rank where Reinhardt disappears.
Overall, though, these lists have very little variation — and that isn't necessarily a problem. It's easy to see why these heroes are the most popular and niche picks like Symmetra, Torbjorn, or Bastion aren't. And while Hanzo mains are a fan-favorite meme, Hanzo is a niche pick, too. Not every situation calls for a sniper, whereas Genji can make himself useful in almost any situation. That said, I'm surprised Reaper isn't anywhere on this list. Theoretically, he's similarly a generalist offensive hero, but mobility is a powerful tool. While Reaper does have some mobility in his toolkit, it simply doesn't compare to the rapid motion of a Genji or a Tracer.
Does this list prove or disprove the "trickle down" meta? Not really, no. You could try to reach some conclusions, but you'd be grasping at straws. The lower tiers might be playing heroes such as Moira because high-end players are using her, but the low-end players might be using her simply because she's a strong hero. If Bronze players were truly emulating Grandmaster and pro players, you'd see more Zenyatta and Winston on the list. Instead, it's Reinhardt and Soldier: 76.