Heroes of the Storm ranked play distribution revealed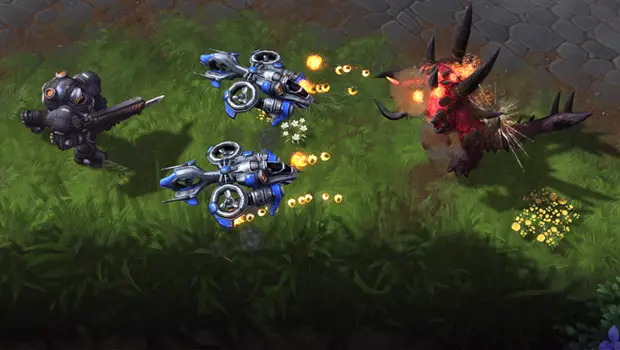 Developers often keep numbers and statistics close to their chest, particularly when it comes to matchmaking. Often, the belief is the less players know about how something works, the better off they are, even if it causes frustration. That being the case, it's wonderful when a player asks a question about statistics — and a developer actually answers the question. Such was this case in a reddit thread where user RazyeLx inquired about player distribution in competitive rankings in Heroes of the Storm. Lead Designer Travis McGeathy arrived to share the current breakdown:
That breakdown means 70% of the entire playerbase lands somewhere in Silver or Gold — if you're hovering somewhere around Gold, that makes you perfectly average. That was similarly the case when Overwatch recently released its ranking statistics. If you spend a lot of time reading forums, you would easily be under the impression just about everyone under the sun is amazing and the game and easily placing in Diamond or Master, but that's just not the case. Chances are, a majority of the people you interact with are landing in Silver or Gold. If you're among them, that's nothing to be ashamed of.
However, 7% of players is quite a small number to place in Bronze — strangely, that makes Bronze as exclusive a rank as Diamond. Typically, one would expect Bronze would have the largest number of players, with each tier having fewer and fewer on the way up. Travis McGeathy also explained why this isn't the case:
This makes perfect sense, considering the role of psychology in gaming. While it's inevitable that some players will be at the bottom, minimizing that effect goes a long way. It can be thoroughly demoralizing to complete your placement matches only to find out you've been placed in Bronze — even if you're brand new to the game and it makes logical sense you'd place there. Whereas if you get placed in Silver, you know you're not the best, but you're not awful, either. Even a Bronze player can improve and climb the ranks, but they might be so demoralized, they'd rather not try.
Travis also makes an important distinction between rank and matchmaking rating — or MMR — which seem like similar concepts, but aren't. MMR is on a more standard curve than ranking, which is what creates those situations where a high Gold player might be matched against a Diamond player. While the Diamond player is two ranking tiers above the Gold player, their MMR is similar — that is, the system still believes they are of similar skill, even though the Diamond player has moved further up the ladder.
And since matchmaking is based on MMR rather than ranking, players wonder why their MMR isn't visible in-game.
That, unfortunately, loops back to the original issue: developers like to keep some details shrouded in secrecy, often under the belief it will improve the players' experience. But when an important piece of information being kept from the players only manages to create confusion, I'm not sure it's worth it. Keeping the Bronze rank small is an effective manipulation of player psychology; not letting them see the information that determines the composition of their matches isn't quite as clever.