This is how many people are in each competitive Overwatch tier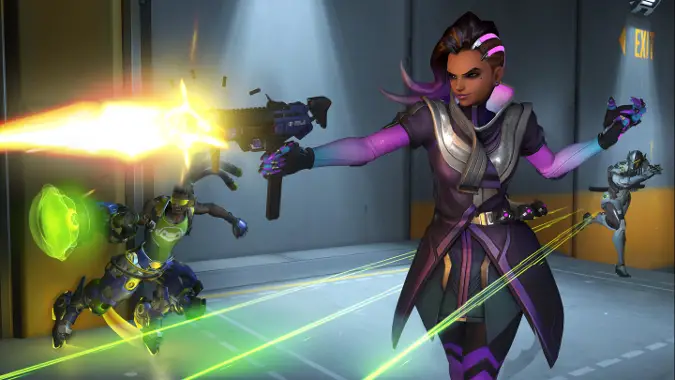 Season 8 of Overwatch competitive play coming to a close this weekend, and players are scrambling to climb the ladder as far as they're able while they still can. With almost serendipitous timing, Overwatch game director Jeff Kaplan appeared on the (shiny new) official forums to provide a breakdown of player distribution throughout the competitive ranks. The percentage of players at each rank is as follows:
Bronze – 8%
Silver – 21%
Gold – 32%
Platinum – 25%
Diamond – 10%
Master – 3%
Grandmaster – 1%
These numbers are fascinating because they're at odds with what we see so often in game communities. In almost any online social space, whether it be forums, chat rooms, or reddit, it's common to spout that you aren't a real player or a good player unless you're in Masters. But looking at this breakdown, it's an extremely small number of players in Master or Grandmaster. The majority of players fall between Silver and Platinum. The high end of Gold is already above average across the Overwatch playerbase.
No doubt, the players in Master or Grandmaster are the best of the best. But it would be extreme to say the players in Platinum or Diamond aren't good at the game — and that's often what the discourse around the game becomes. Even players who are in Diamond express their frustration at being ranked so low, but this breakdown shows just how absurd it is. Sure, someone in Diamond might aspire to Master or Grandmaster, but they shouldn't be ashamed of the rank they have. They're still in the top 13% of players in the region.
But, when it comes down to it, Bronze players shouldn't be ashamed, either. It's a video game, and unless you find the struggle of competition itself enjoyable, you shouldn't get hung up on it. Have fun. Enjoy yourself. If you improve your play and climb the Overwatch ladder, that's awesome. If not, is it a big deal? Not really.