Fenix's hero spotlight has arrived and he's beautiful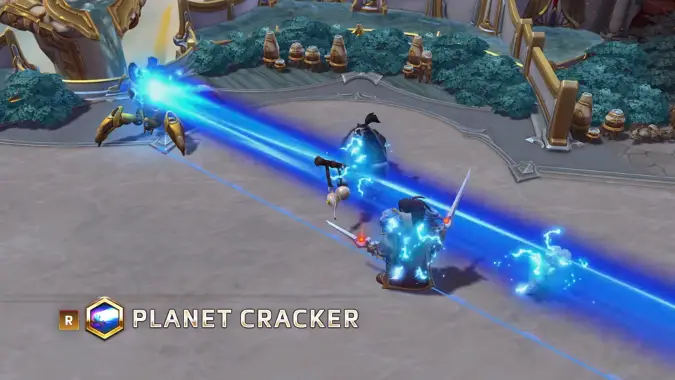 Only yesterday did Heroes of the Storm announce StarCraft character Fenix as the next addition to its roster. Today, the hero spotlight arrived, showing off the beautiful dragoon in all his glory. In Heroes of the Storm, Fenix is an Assassin built around self-sustain and sustained damage — with a pair of incredibly slick ultimates.
Out of Fenix's two Ultimates, his Purification Salvo seems the most viable right off the bat, purely due to ease of use. Viability aside, I'm going to have a hard time not picking Planet Cracker every single game purely for the cool factor. Come on, you can't give me a laser that beautiful and expect me to not pick it, even if it appears absurdly easy to avoid without a crowd control combo. I don't even care. I'm picking it and no one can stop me.
Throwback Blizzard characters making their way into Heroes of the Storm is  always a delight — the characters are packed with history and nostalgia, but at the same time, expand upon the characters in ways their original games never could. Though Fenix was simply a dragoon with personality in StarCraft, that personality shines through in a major way in this spotlight, right down to the classic gruesome dragoon death animation. And in StarCraft, dragoons couldn't do much beyond hurl balls of plasma at people, but Heroes of the Storm has turned him into an intimidating mobile weapons platform — and borrowed a few tricks from the dragoon's StarCraft 2 successor, the Stalker.
This spotlight also gave us a sneak preview of Fenix's launch skin: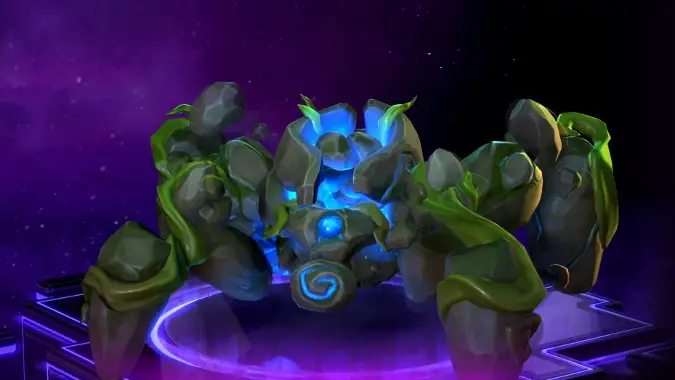 Despite the what is reminiscent of a hearthstone front and center on that skin, the skin's description on Fenix's hero page places it firmly within the realm of the Nexus itself.
Deep in the Nexus's primordial wilds, the land itself births beings of vine and stone. Imbued with the spark of life, the ruinwalkers wander the wreckage of civilizations long forgotten, guarding secrets that they have never known.
We're likely to see Fenix on the PTR in the very near future, with a probable release date of March 27 to coincide with the StarCraft 20th anniversary celebration.