As Stage Two of Overwatch League ends, Dragons still winless
Click here for more photos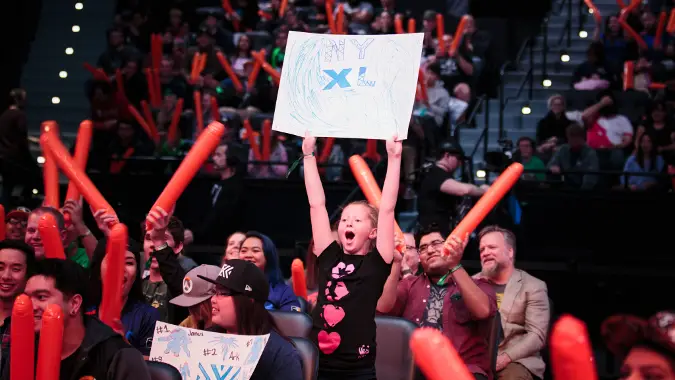 Around the figurative Blizzard Watch watercooler, most of the Overwatch League discussion has revolved around the Shanghai Dragons and how we're just hoping they just win one match in this inaugural season. Their chances for success to do so before the close of this stage seems next to nil as their other standout DPS player, Undead, returned to China for family issues this week. This is one week after their perennial MVP Diya also had to deal with family issues. On the bright side, some of the team's acquisitions before Stage Two began, Ado and Fearless, have finally arrived in L. A. — but still no Geguri.
Just as we thought, the Seoul Dynasty's two matches this past week — against the London Spitfire and NYXL — were great to watch. The match against NYXL was super competitive, pushing it to five maps. The match with the Spitfire was less so, with London taking it 4-0. The key to London's success seemed to be their Tracer player Profit eliminating either notably murderous Zenyatta support player Ryujehong or superstar hitscan Fleta whenever he saw an opening. Though obviously their other DPS and Support players are world class, taking out either of those two key players would almost always spell doom for any skirmish the Dynasty was fronting.
This weekend will mark the end of Stage Two, with the playoffs between the top three teams on Sunday. Unless NYXL loses both matches this week — unlikely, since their opponents are the Dallas Fuel and the L.A. Valiant — they're in the number one slot with seven match wins. The rest of the standings are fairly spicy though, with the London Spitfire, Seoul Dynasty, and L.A. Gladiators all having six match wins. The Philadelphia Fusion has five match wins and the same number of map wins as the Dynasty, so they're not out of it yet either.
As a result, beside the finals, the match to watch this weekend will be the first one, at 5:00 p.m. CDT Wednesday, when the Fusion and the Gladiators face off. The match between Seoul and the Houston Outlaws at 5:00 p.m. on Thursday will be key too, since the Outlaws have the tools to play spoiler.